DFS MLB Projections Offered at RotoQL – Buyer's Guide
Posted on
April 13, 2016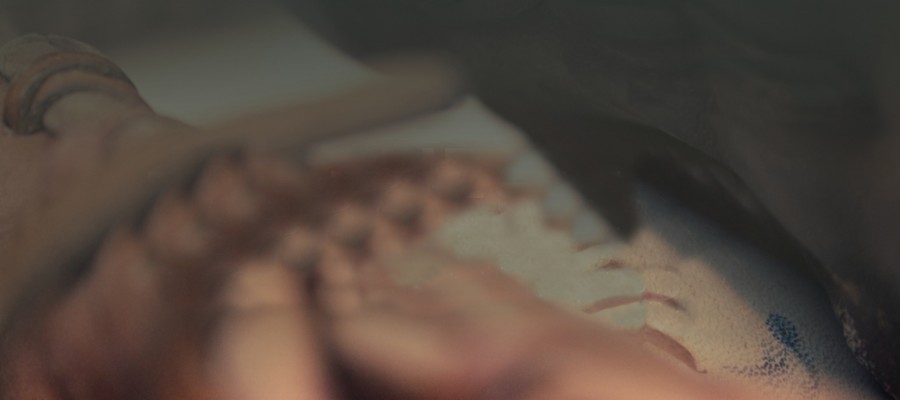 Here at RotoQL, we strive to offer you the best information possible to provide you with the greatest chance at succeeding in Daily Fantasy Sports. That is why we have partnered with several of the top DFS MLB player projection sites in order to help you achieve this goal. While all three websites calculate their projections differently, they are all premier providers of DFS player projections, and they can all help you win.
Baseball Prospectus

Baseball Prospectus was founded in 1996, and has been on the forefront of baseball conversations for 20 years. BP truly brought sabermetrics into the mainstream. PECOTA is BP's proprietary system that projects player performance based on comparison with historical player-seasons.
There are three elements to Baseball Prospectus' PECOTA Projections for DFS: Major-league equivalences, baseball forecasts, and a career-path adjustment. Projections are updated within 24 hours of breaking news. It's also important to note that PECOTA-based DFS projections are exclusively offered on RotoQL.
The DFS Guru

The DFS Guru was founded in 2012 by Stephen Lux, a full-time DFS pro and ranked #384 on Rotogrinders. MLB Projections on the DFS Guru are derived through traditional methods with a special focus on player and team matchups. How it works is their MLB projections are set every morning and are updated automatically throughout the day as any new or relevant information becomes available.
For any injuries or breaking news, the DFS Guru updates projections within 15 minutes. All aspects of the projections are accounted for when injuries and other news occurs. Each instance has a different, tailored approach.
PredictionMachine

Founded in 2010, PredictionMachine strives to be the most accurate and trusted source for predicting sports outcomes, both straight-up and against-the-spread. PM's Predictalator plays every game 50,000 times before the game is actually played. From those 50,000 games, the Predictalator can provide average scores and individual statistics, as well as the probability of either team winning straight-up or against-the-spread.
On PM, Daily sports are updated two hours before the first game, but never before 11 a.m. or after 4 p.m. For any injuries or breaking news, Prediction Machine's DFS MLB Projections update within the hour. As the Predictalator is simulating 50,000 games, as injuries occur, playing time is redistributed based on updated expectations.
Razzball

Razzball was founded in 2012. Its daily projections are based on a quality foundation of continually-updated hitter and pitcher projections (through our long-time partner, Steamer Projections). Adjustment factors include opponent (for both hitters and pitchers), ballpark, and the weather. Razzball's projections are set every morning at 10 a.m. and are updated throughout the day until 7 p.m.
For any injuries or breaking news, Razzball updates its projections within 15-30 minutes. In reaction to a breaking news story, Razzball's MLB daily fantasy projections estimate the likelihood of the player involved in the breaking news starting, and how playing time could be affected for everyone else on the roster.
Spreadsheet-Sports

Spreadsheet-Sports was founded in 2011 by Bryan Povlinski, who started building basic fantasy spreadsheets to help make decisions on his personal teams. It has since become a premier projection service that creates projections from the ground up. Spreadsheet-Sports tracks each player's full game log and adjusts for opponent's strength, vegas lines, and a variety of daily factors. Its MLB projections are updated every morning at 9 a.m.
For injuries and breaking news, projections are updated within 15-30 minutes. In response to breaking news, Spreadsheet-Sports MLB projections adjusts the minutes of that player's back-up and redistributes expected usage to the rest of the team.
DFSR

Since it was founded in 2013, DFSR has been an industry leader when it comes to forecasting individual player performance for individual games. DFSR's founding team has been involved in sports wagering since 2004. Their models look past widely used, team-based statistics to get down to the individual level, providing up to the minute guidance as to how players' performances will change on a game-to-game basis.
DFSR MLB projections are updated each night after the last slate for that night has run. Updates will occur until 7 p.m., sometimes as much as 20 times a day. For injuries and breaking news, DFSR reacts to them as quickly as possible. When injuries and breaking news occur, DFSR redistributes minutes and shots according to on-court / off-court usage data, where available (reflected in opposing team totals as well).
Both free and premium users of RotoQL can subscribe to our MLB lineup projections on a monthly basis and use them inside RotoQL. 
Want to learn more on how to use a DFS MLB lineup optimizer to build lineups? Check out our RotoQL University DFS videos with Saahil Sud fka Maxdalury.