Daily Fantasy MLB: Now Available on RotoQL!
Posted on
April 4, 2016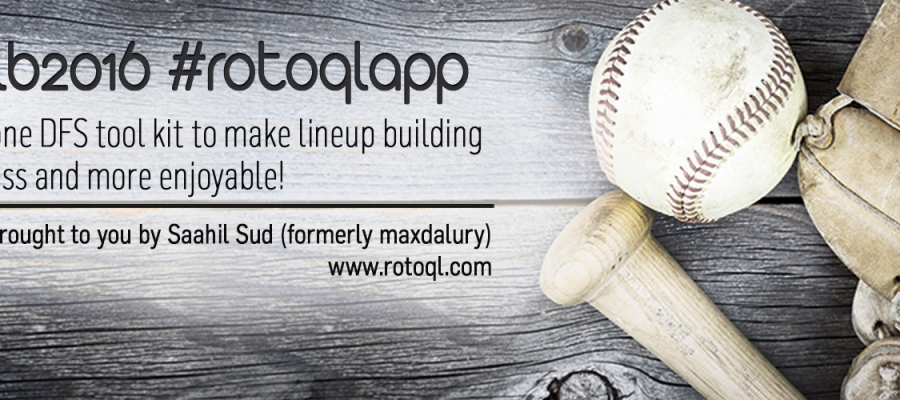 With Opening Day upon us, we are excited to announce the beta version of RotoQL for MLB. The world's fastest MLB lineup optimizer for DraftKings and FanDuel is now available, and with more new features.

The biggest improvement can be found in the "Games" section where you can easily create stacked teams, see weather conditions, batting order and more. There's no need to go anywhere else to assess the best matchup's on the day's slate and figure out which MLB teams to stack. Probable pitchers and lineups will update in real time and you can build your lineup foundations easier than anywhere else.
Power RotoQL's MLB Lineup Optimizer with Top DFS MLB Projections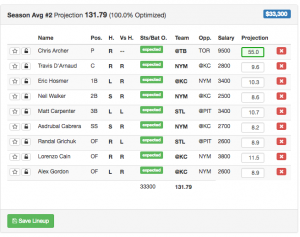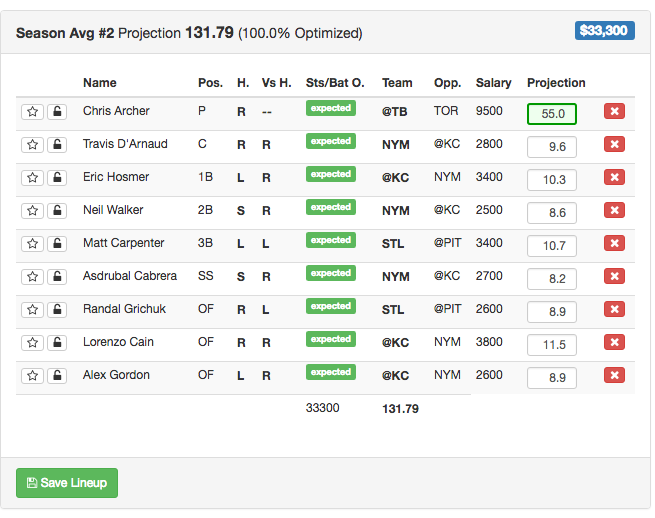 No DFS lineup tool allows you to modify lineups on the fly, especially with DraftKings multiple positions and stacking strategies, like RotoQL. In addition our DraftKings and FanDuel lineup optimizer is powered by the premier projection providers in the business, including:
Baseball Prospectus PECOTA Projections for DFS
Prediction Machine Daily Fantasy MLB Projections
Razzball DFS Projections, powered by Steamer Projections
For those who have time for more in-depth research, we have an extensive stats database dedicated to daily fantasy that will continue to get even better as we get your feedback to better complement your DFS research.
Among many other daily stats, we provide split wOBA data where you can view how well a pitcher is doing vs left and right handed batters. The same applies for hitters as well. Between split wOBA, fantasy points per at bat, and real-time weather updates, you'll have the full spectrum of the day's matchups and recent performance.

MLB Data includes:
Projections from 6 premier

DFS MLB projection sources

Stacking strategy by value

Stacking per total salary

Fantasy points per 14 days, monthly

Points per at-bat (hitters), and every 10 starts (pitchers)

Positional splits

Left handed matchup data

Right handed matchup data

Weather risk

Vegas over/under
We're excited for Opening Day and to start building winning MLB strategies. Play ball!
That's not all. RotoQL has been getting it's users ready for season with its DFS MLB stacking strategy preview, which is just one part of our MLB lineup advice coverage for 2016.
Want to learn about building lineups from Saahil Sud fka Maxdalury? Check out our RotoQL University videos on stacking MLB teams.