RotoQL NHL Beta is Now Live!
Posted on
February 26, 2016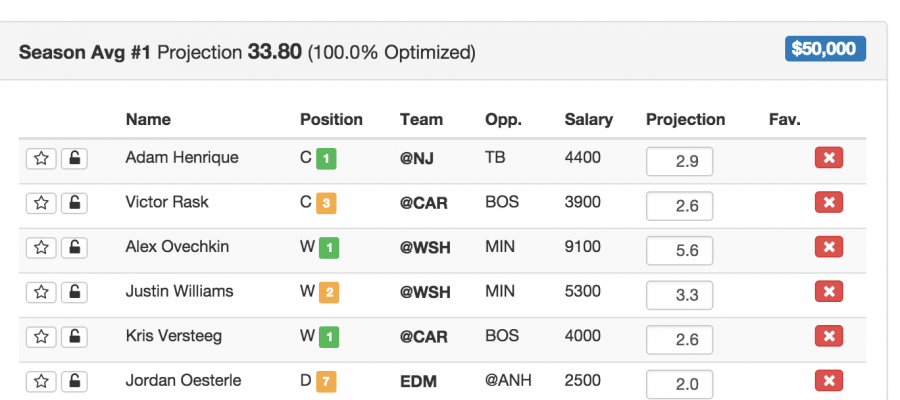 Hockey fans rejoice! RotoQL's NHL beta, including the daily fantasy hockey lineup optimizer, sortable stats and more is now live!
Head over to the world's fastest DraftKings and FanDuel lineup optimizer to craft up to 400 NHL lineups and diversify your player exposure every step of the way. Then you can send all of those lineups over to DraftKings or FanDuel in a matter of clicks with our Export to CSV function.
Comprehensive NHL Stats for Fantasy Hockey Research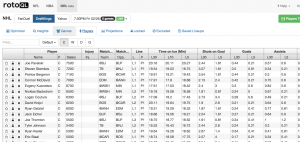 For our passionate NHL fans, RotoQL offers the most complete research hub for DraftKings and FanDuel. Our Players tab allows you to find players based on multiple criteria, including line combinations, shots on goal, time on ice, and more.

Also, we would like to announce RotoQL's partnership with Saber Sim NHL projections, FREE for a limited time. Saber Sim generates daily hockey projections by simulating each matchup thousands of times. Look out for Saber Sim within RotoQL next week!
RotoQL Latest Product Updates for Daily Fantasy NBA
Also here are the latest NBA product updates that have been added in the last week or so:
Specify the exact number of lineups – build 7 lineups, 35 lineups, all the way up to 400 lineups.
Set the minimum salary across optimized lineups – No more DraftKings lineups under $50,000, if that's what you prefer.
Lineups optimized for late swapping – Players in late games will be sorted in G, F, and UTIL.
Sort by projections – Ability to sort by 3rd party projections in Projections tab.
As always, we want to get feedback from our users. You can send any questions or comments to support@rotoql.com and recommend feature requests here.
C]Also for more help on using the product, check out RotoQL Video Tutorials
Full Access to RotoQL Help Center