Right Handed Pitcher Options for MLB FanDuel Tournaments
Posted on
March 16, 2016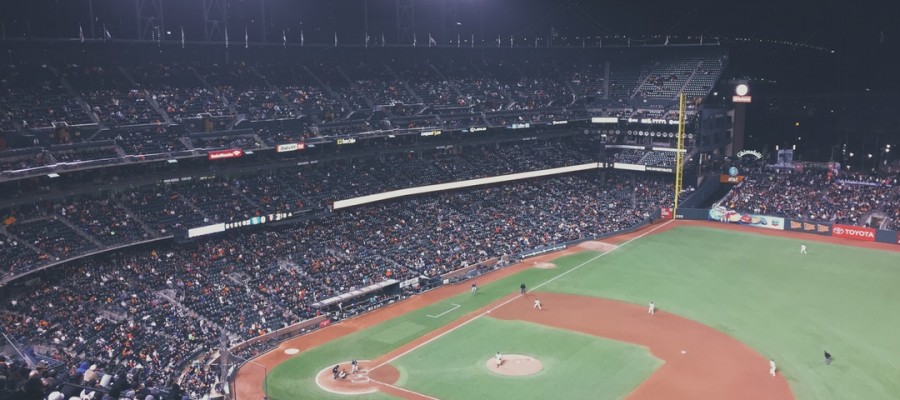 With daily fantasy baseball season inching closer, DFS players wanting to use a DFS MLB lineup optimizer everyday need quality information to get an edge. Knowing which players perform well against a lefty pitcher, or on a home stand, or in a pitcher's park, is critical to making quality daily fantasy decisions.
Here at the RotoQL blog we have made it our mission to prepare our users with a DFS MLB lineup advice for the start of the season and beyond.  
Create FanDuel Lineups With These Righty Pitchers
With MLB's Opening Day just around the corner, it's time to start preparing your lineups for Daily Fantasy Baseball. Today we're looking at some right-handed pitching options for Tournaments on FanDuel.
Zack Greinke
Throughout his career, Greinke has been a solid MLB pitcher. However once he got to the Dodgers in 2013, he stepped his game up. Greinke is coming off his third straight season with an ERA below 2.72 and at least 15 wins. In 2015, Greinke was an amazing 19-3, with a 1.66 ERA and 200 strikeouts in 222.2 innings. He was lights out. This past offseason, the righty was awarded for his outstanding season with a 6-year, $206.5 million contract from the Arizona Diamondbacks. While he loses some of the talent that surrounded him in Los Angeles, Greinke should pick up right where he left off last season and once again be a top pitcher in 2016.
Jacob deGrom
The Mets had no idea what they had when deGrom was promoted to the Mets after the beginning of the 2014 season. The righty went on to win the NL Rookie of the Year award after a 9-6 season and a 2.69 ERA. He squashed any talks about that season being a fluke when he followed it up with a 14-8 record, 2.54 ERA, and 205 strikeouts in 191.0 innings in 2015 (he also made his first All-Star appearance). deGrom enters 2016 as the ace of the best pitching rotation in baseball. With Matt Harvey and Noah Syndegaard right behind him, deGrom will have to be at his best in order to keep the title of the Mets' ace.
Max Scherzer
Although his win-loss record doesn't show it (14-12), Scherzer had himself a great 2015 season. He finished with a 2.79 ERA and 276 strikeouts (second in the MLB to Clayton Kershaw) in 228.2 innings. A big reason for his record was the overall struggles the Nationals endured last year. This year the Nationals will be much more focused on regaining the title of NL East Champs, and in order for that to happen, they must get some consistency from their starting rotation. Look for Scherzer to lead the way, and follow up his 2015 campaign with another stellar season.
Chris Archer
Archer made his first All-Star team in 2015, while going 12-13 with a 3.23 ERA. These numbers are no where near those of the other pitchers on this list. But the stat that really jumps out is his total number of strikeouts in 2015: 252. That was good for fourth in all of Major League Baseball. Archer has shown flashes of brilliance throughout his short career, and has the potential to be one of the league's best. 2016 could be the year that Archer takes the step up to becoming a bonafide ace. He's a strikeout machine, and deserves a spot in your lineup.
Get these players into your MLB daily fantasy lineups with RotoQL's Lineup Builder today.
Want to learn more about building an winning DFS strategy? Check out our RotoQL University videos with Saahil Sud fka Maxdalury.