FanDuel MLB Strategy: Best Pitchers for Stacking Against – NL East
Posted on
April 22, 2016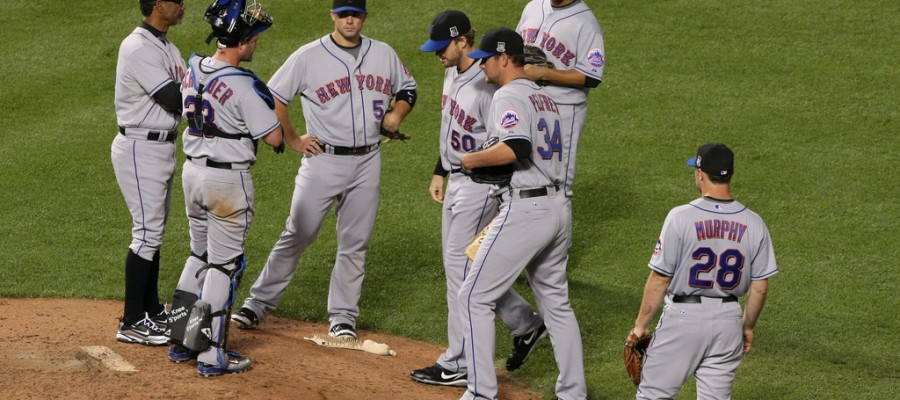 With daily fantasy baseball season inching closer, DFS players wanting to use FanDuel and DraftKings MLB lineup optimizer everyday need quality information to get an edge. Knowing which players perform well against a lefty pitcher, or on a home stand, or in a pitcher's park, is critical to making quality daily fantasy decisions. Here at the RotoQL blog we have made it our mission to prepare our users with a DFS MLB lineup advice for the start of the season and beyond.  
Consider Stacking Against these Pitchers in the NL East
One of the most popular strategies in MLB DFS is to stack lineups that have the potential to go off. Today, we look at the other way to approach stacking – picking the right pitcher to stack against.
Bud Norris, Atlanta Braves – Norris split last year with the Baltimore Orioles and San Diego Padres. He also spent some time in the minors, which is a good sign for a pitcher to stack against. When he was in the big league last year, Norris posted a 6.72 ERA to go along with a WHIP of 1.58. And even those numbers pale in comparison to his .297 batting average against. The Braves are not expecting to contend so they brought in Norris to help get them through 2016 by eating innings. He is going to get lumped and they aren't going to care, so he may see some games through to the sixth or seventh inning despite giving up some big numbers.

Bartolo Colon, New York Mets – All things considered, the 42-year-old Colon had a great year in 2015. The reason he ends up on this list is that pitchers who are that age usually slow down at some point. Colon did give up a lot of home runs last year, 25, and that number should stay pretty consistent in 2016.
Jeremy Hellickson, Philadelphia Phillies – Last year Hellickson struggled through a season in Arizona, posting a 4.44 FIP and giving up 22 home runs. This year he will be the de facto ace of a young Phillies staff and will be in a similar situation to Norris. He's going to be asked to pitch a lot of innings for the Phillies in 2016 and some of them, most likely a lot of them, may get very ugly.
Our DFS MLB stacking strategy preview is just one part of our MLB lineup advice coverage for 2016.
Want to learn about building lineups from Saahil Sud fka Maxdalury? Check out our RotoQL University videos on stacking MLB teams.