DraftKings and FanDuel MLB Tips: Top Pitcher-Friendly Ballparks
Posted on
April 13, 2016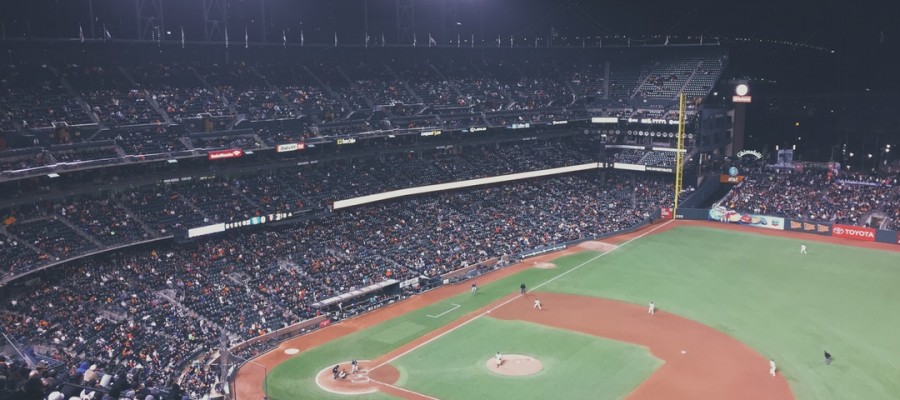 With daily fantasy baseball season inching closer, DFS players wanting to use FanDuel and DraftKings lineup optimizer everyday need quality information to get an edge. Knowing which players perform well against a lefty pitcher, or on a home stand, or in a pitcher's park, is critical to making quality daily fantasy decisions.
Here at the RotoQL blog we have made it our mission to prepare our users with a DFS MLB lineup advice for the start of the season and beyond.  
Keep These Pitcher Parks in Mind When Setting Your DraftKings and FanDuel Lineups
With MLB's Opening Day just around the corner, it's time to start preparing your lineups for Daily Fantasy Baseball. Today we're looking at some of the top pitcher-friendly ballparks around Major League Baseball.
AT&T Park (home of the San Francisco Giants)
The dimensions of the fence out in right field makes it very difficult for left handed batters to pull the ball for a home run. AT&T Park has a massive 421-foot measurement to the right-center fence. To make matters even more difficult, the fence is 21-feet high. From 2012-2014, only 19% of the time a lefty hit the ball to right field did it clear the fence, by far the worst in baseball. AT&T Park also has the lowest Park Factor for both runs and HRs (.845 and .599, respectively), according to ESPN. There's no denying that AT&T Park is a strong pitcher-friendly ballpark.
Safeco Field (home of the Seattle Mariners)
After the 2012 season, the Mariners moved in the fences at Safeco Field. While the move did help increase offensive production, Safeco Field still remains one of the most pitcher-friendly ballparks in baseball. Even with the changes, it is still a poor park for right handed power. According to ESPN's Park Factors, Safeco Field ranked the 9th lowest in HRs in 2015. The home of the Mariners also has the fourth lowest Park Factor for runs (.878).
Angel Stadium of Anaheim (home of the Los Angeles Angels)
Angel Stadium does a very good job at limiting offensive production. In 2015, Angel Stadium came in a close second (only behind AT&T Park) in lowest run-scoring Park Factor (.861). These aren't new numbers, as the stadium had the fourth worst runs scored Park Factor from 2010 to 2014. In addition, over the last few years, only 25% of lefties' fly balls hit to right field cleared the fence, ranking in the bottom five of that category. It doesn't help that the fence from right to right-center field is 18 feet tall.
Citi Field (home of the New York Mets)
Citi Field opened seven years ago. Yet since then, the outfield fences have been moved in not once but two times due to the overall lack of offensive production in the first few seasons of the stadium's existence. The new dimensions (380 feet in right-center and 370 in right) have certainly helped increase the amount of home runs hit at Citi Field (ranked 17th overall in home runs hit Park Factor in 2015). However, Citi Field still had the third lowest runs scored Park Factor in 2015. While the new dimensions made the ballpark slightly more hitter-friendly, Citi Field still has to be considered one of the most pitcher-friendly stadiums in baseball.
Our DFS MLB ballpark factors strategy rundown is just one part of our MLB lineup advice coverage for 2016.
Want to learn about building lineups from Saahil Sud fka Maxdalury? Check out our RotoQL University videos on stacking MLB teams.