DraftKings Weekly Guide May 16-22: Top Stack, Great Bargains, and More
Posted on
May 16, 2016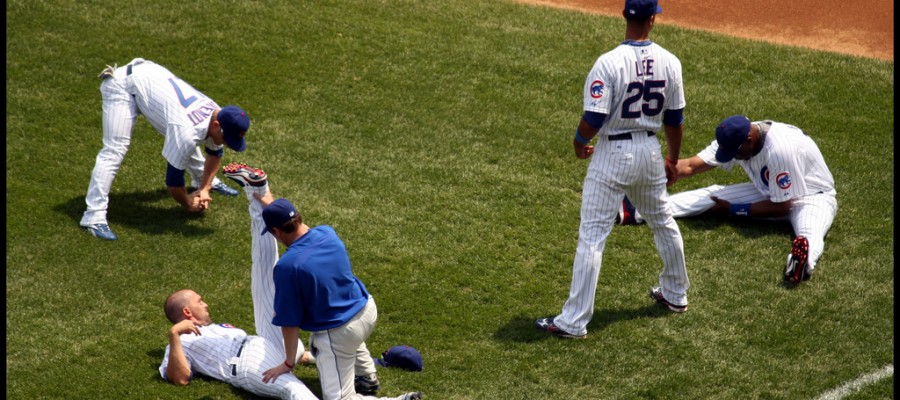 With daily fantasy baseball season finally here, DFS players wanting to use FanDuel and DraftKings MLB lineup optimizer everyday need quality information to get an edge. Knowing which players perform well against a lefty pitcher, or on a home stand, or in a pitcher's park, is critical to making quality daily fantasy decisions.
Here at the RotoQL blog we have made it our mission to prepare our users with a DFS MLB lineup advice for the start of the season and beyond.  
DraftKings' Best MLB Team to Stack and Bargains: May 16-22
With the 2016 MLB season finally here, it's time to start preparing your lineups for Daily Fantasy Baseball. Today we're going to look at the top stack option, along with some great hitting and pitching match ups, and finally the crazy stat of the week.
Top Stacking Option: Seattle Mariners
SS Ketel Marte, 2B Robinson Cano, DH/RF Nelson Cruz
Ketel Marte appeared in just 57 games as a rookie last season, hitting .283 with two HRs and 17 RBIs. Through the first 32 games of 2016, Marte is looking even more impressive. The shortstop is batting .294 with one HR and 10 RBIs. His batting average and hits are second highest on the Mariners, while his seven doubles are tied for the team lead. Marte has proven to be a great second hitter in the order to get on base for some of the big bats behind him, such as All-Star second baseman Robinson Cano. Any struggles Cano might have had early on in Seattle seem to be a thing of the past. Cano is hitting .303 with 12 HRs and 33 RBIs. His 12 HRs is second in all of baseball while his 33 RBIs leads the league. Cano has been an absolute monster at the plate, and has helped the Mariners climb to the top of the American League West. Along with leading the team in HRs and RBIs, Cano's 43 hits and 22 runs are also the most on the Mariners. Following Cano in Seattle's lineup is the always dangerous Nelson Cruz. Turning 36 on July 1st, Cruz is coming off the strongest season of his career. In 2015, Cruz hit .302 with an amazing 44 HRs and 93 RBIs. Those numbers earned him an appearance in the All-Star Game along with his first Silver Slugger Award. His numbers in 2016 are down a bit, as the veteran is hitting .270 with six HRs and 19 RBIs. While his batting average could stay in the .270 range throughout the season, we know the slugger will hit his fair share of home runs. Cano and Cruz combine to make quite the power duo in the middle of Seattle's lineup, and the two of them, along with Marte, will cause headaches for Cincinnati's pitchers this week.
Great Hitting Bargain: CF Jackie Bradley Jr., Boston Red Sox
Bradley has looked like an absolute stud through the first 33 games of the season. The 26-year old is hitting .322 with 38 hits, eight doubles and four triples. The center fielder is on pace to shatter his career-high in home runs (10 HRs in 74 games in 2015) and RBIs (43 in 2015) as he has already hit six HRs to go with 28 RBIs. To put it simply, Bradley looks like a totally different player this season, which is great news for both him and the Red Sox. If Bradley can avoid the injury-bug, something that has plagued him in the past, the young outfielder is set for a career-year. Boston will face off against Kansas City and Cleveland this week, two teams that have struggled in 2016. Of Boston's six games this week, the only pitching matchups to possibly shy away from are Ian Kennedy and Danny Salazar. Besides those two games, Bradley is a great hitting bargain for your daily fantasy lineup.
Great Pitching Bargain: RHP Masahiro Tanaka, New York Yankees
It's hard to include any member of the Yankees in this article, as the team has struggled mightily in 2016. However, one of the very few bright spots has been the play of Masahiro Tanaka. Tanaka is 1-0 with a 3.11 ERA after his first seven starts this season. Prior to his start on May 10th against the Royals, the right hander had not allowed more than two earned runs in any of his first six starts, and had an ERA of 2.29. Tanaka has been the only starter New York has been able to rely on besides CC Sabathia, who was placed on the DL on May 5th. This week Tanaka will take on the Oakland Athletics, who currently sits near the bottom of the league in offensive production. Tanaka should get back on track against this weak Oakland lineup.
Crazy Stat of the Week
After 33 games, the Chicago Cubs lost two games in a row. The last team to go that deep in a season before losing two in a row was the Philadelphia Athletics in 1929.
Get these players into your MLB daily fantasy lineups with RotoQL's MLB Lineup Optimizer today.
Want to learn more about building an winning DFS strategy? Check out our RotoQL University videos with Saahil Sud fka Maxdalury.