FanDuel Weekly Guide May 9-16: Top Stack, Great Bargains, and More
Posted on
May 10, 2016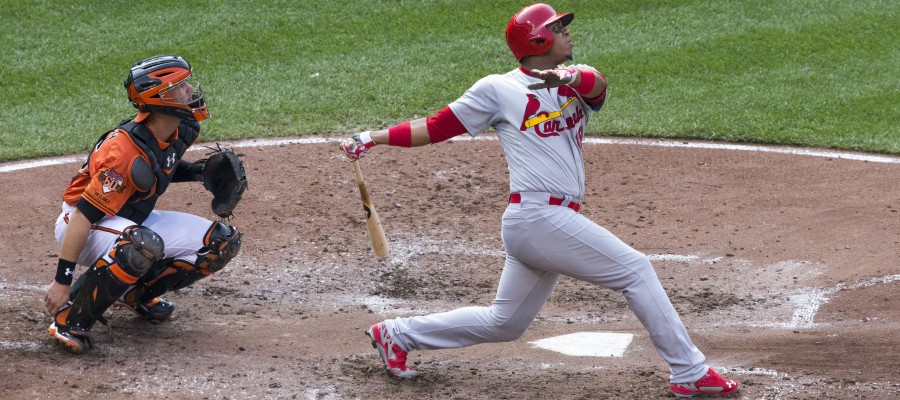 With daily fantasy baseball season finally here, DFS players wanting to use FanDuel and DraftKings lineup optimizer everyday need quality information to get an edge. Knowing which players perform well against a lefty pitcher, or on a home stand, or in a pitcher's park, is critical to making quality daily fantasy decisions.
Here at the RotoQL blog we have made it our mission to prepare our users with a DFS MLB lineup advice for the start of the season and beyond.  
Best MLB Team to Stack and Best Hitting and Pitching Values – May 9-15
With the 2016 MLB season finally here, it's time to start preparing your lineups for Daily Fantasy Baseball. Today we're going to look at the top stack option, along with some great hitting and pitching match ups, and finally the crazy stat of the week.
Top Stacking Option: Boston Red Sox
SS Xander Bogaerts, DH David Ortiz, 2B Dustin Pedroia
After a slow start to the 2016 season, the Boston Red Sox have stepped up their game over the last few weeks, and now find themselves atop the American League East. Xander Bogaerts is following up his amazing performance last season with a great start to 2016. Through his first 26 games, Bogaerts is batting .321 with one HR and 12 RBIs. Bogaerts is also second on the team with 10 doubles and 20 runs scored. Bogaerts looks like he could be on his way to his second straight Silver Slugger Award. Following Bogaerts in the lineup is Hall of Famer David Ortiz. If people were worried Ortiz would not be productive in the final season of his career, Big Papi has quickly put those concerns to rest. Ortiz is batting .311 to go with six HRs and 22 RBIs, along with a team-leading 11 doubles and 14 BBs. Ortiz has shown no signs of his game diminishing, even though he turned 40 last November. As long as Father Time doesn't cause any injuries to the veteran, Ortiz could likely keep these stats up all season. It helps that Ortiz has Dustin Pedroia batting behind him, preventing pitchers from pitching around him. Pedroia is looking very good through the first month of the season. The second baseman is batting .310, along with three HRs and 13 RBIs. Pedroia also leads the Red Sox in hits with 36. With these three hitting the way they are, and with the lowly Athletics and Astros on the schedule this week, expect the Red Sox to extend their lead in the AL East.
Great Hitting Bargain: 1B Wil Myers, San Diego Padres
Wil Myers has not had the smoothest start to a career. After winning AL Rookie of the Year in 2013, Myers has struggled mightily. However, it looks as if this season, he has finally gotten himself into a groove. Myers is batting .304 with five HRs and 15 RBIs through the first 28 games of the season. The first basemen is currently tied for seventh in Major League Baseball with 34 hits. While starting Myers might still worry some people, the match ups the Padres have this weekend make it too good of an opportunity to pass on. The Padres will take on the Brewers in a four-game series in Milwaukee. Besides for Jimmy Nelson starting the first game of the series, the following three starting pitchers for the Brewers have ERAs over 5.50. Myers is still young, and has shown he still has the potential to be one of the game's next big stars. Look for a breakout series in Milwaukee.
Great Pitching Bargain: Tyler Chatwood, Colorado Rockies
Tyler Chatwood has burst onto the scene in a big way in 2016. After having an ERA below 4.50 only once in his first four seasons in the MLB, Chatwood has been amazing this year. The right hander is 4-2 with a 2.15 ERA in his first six starts. In three of those six starts, Chatwood lasted over six innings and did not allow one earned run. The 26-year old is coming off one of the best starts of his career, pitching eight scoreless innings and only allowing three hits while striking out seven against the Padres. Chatwood gets to face the fourth-place Arizona Diamondbacks this week. As long as he can keep Jean Segura in check, Chatwood should have another strong outing.
Crazy Stat of the Week
The Chicago Cubs are on pace to have a run differential of +579 this season. The current MLB record for run differential in a season is +411 by the 1939 New York Yankees.
Get these players into your MLB daily fantasy lineups with RotoQL's Lineup Builder today.
Want to learn more about building an winning DFS strategy? Check out our RotoQL University videos with Saahil Sud fka Maxdalury.