FanDuel MLB: Left Handed Pitcher Options for Tournaments
Posted on
March 17, 2016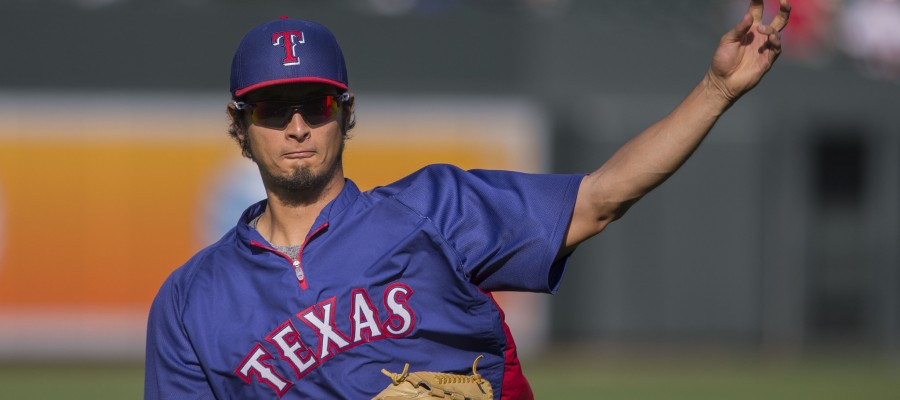 With daily fantasy baseball season inching closer, DFS players wanting to use FanDuel and DraftKings lineup optimizer everyday need quality information to get an edge. Knowing which players perform well against a lefty pitcher, or on a home stand, or in a pitcher's park, is critical to making quality daily fantasy decisions.
Here at the RotoQL blog we have made it our mission to prepare our users with a DFS MLB lineup advice for the start of the season and beyond.  
Consider These Lefty Pitcher Options For Your FanDuel Lineup
With MLB's Opening Day just around the corner, it's time to start preparing your lineups for Daily Fantasy Baseball. Today we're looking at some left-handed pitching options for Tournaments on FanDuel.
Clayton Kershaw
Of course the 3-time Cy Young winner is the first lefty on this list. Kershaw has been nearly untouchable throughout his career, appearing in five straight All-Star games, leading the NL in ERA four times, strikeouts three times, wins twice, and winning the NL MVP in 2014. Kershaw has been absolutely dominant, and has shown no signs of slowing down. In 2015, he finished the season 16-7 with a 2.13 ERA and a career-high 301 strikeouts in 232.2 innings. The craziest part? 2015 was the first time in three years that Kershaw finished a season with an ERA above 1.83.  Look for the Dodgers' ace to continue his amazing play.
David Price
Although 2015 saw the lefty switch teams halfway through the season for the second straight year, it also ended up being Price's best season. The Vanderbilt alum finished the year 18-5 with a 2.45 ERA and 225 strikeouts in 220.1 innings, finishing second in the AL Cy Young voting. Price's performance was good enough to earn him a 7-year, $217 million contract from the Boston Red Sox. The Sox have a lot of talent around Price, and will need the lefty to play like the ace that he is if Boston wants any shot of giving David Ortiz one last World Series run.
Dallas Keuchel
Keuchel has been in the MLB for a few seasons, but last year was when he really put his name on the map. In 2015, Keuchel finished with a 20-8 record, 2.48 ERA, and 216 strikeouts in 232.0 innings, making his first All-Star team. The lefty's performance was rewarded after the season as he was named AL Cy Young. Although Keuchel came out of no where last season, don't think it was a fluke. This was Keuchel's second straight season with an ERA below 3.00, and his stats have been trending in the right direction over those two years. Keuchel will once again be in the running for the AL Cy Young award in 2016.
Madison Bumgarner
In six years in the MLB, Bumgarner has never had an ERA above 3.37. 2015 may have been his strongest season yet, finishing 18-9 with a 2.93 ERA and a career-high 234 strikeouts in a career-high 218.1 innings. Bumgarner has been one of the most consistent pitchers in baseball, throwing over 200 innings in five straight seasons. The Giants missed the playoffs in 2015, but do not expect that to happen two straight years. San Francisco added Johnny Cueto and Jeff Samardzija to help Bumgarner in the starting rotation. But make no mistake: Bumgarner is still, and will continue to be, the ace of the Giants' rotation.
Get these players into your MLB daily fantasy lineups with RotoQL's Lineup Builder today.
Want to learn more about building an winning DFS strategy? Check out our RotoQL University videos with Saahil Sud fka Maxdalury.