FanDuel MLB Strategy: Lefty Hitter Options for Tournaments
Posted on
March 14, 2016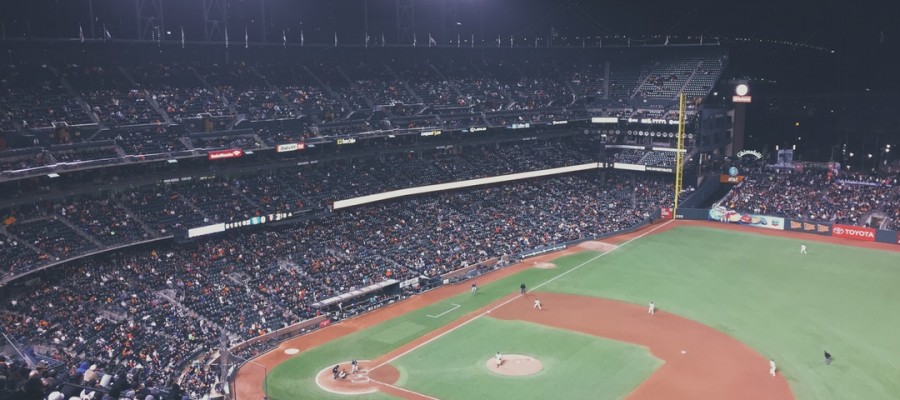 With daily fantasy baseball season inching closer, DFS players wanting to use FanDuel and DraftKings lineup optimizer everyday need quality information to get an edge. Knowing which players perform well against a lefty pitcher, or on a home stand, or in a pitcher's park, is critical to making quality daily fantasy decisions.
Here at the RotoQL blog we have made it our mission to prepare our users with a DFS MLB lineup advice for the start of the season and beyond.  
Consider These 4 Left Handed Hitter Options for FanDuel
With MLB's Opening Day just around the corner, it's time to start preparing your lineups for Daily Fantasy Baseball. Today we're going to explore a few left-handed hitting options for Tournaments on FanDuel.
Bryce Harper
Harper being at the top of this list should come as a surprise to no one. The right fielder, at the young age of 22, hit .330 with 42 HRs and 99 RBIs, winning the NL MVP. Not only were those all career highs, but he also accumulated 124 walks, more than double the amount he had any other season. While some will try to claim that last year could have been an anomaly, we're not buying it. For a full season, Harper showed baseball what all the hype surrounding him the last few years was about. He absolutely dominated. After the meltdown the Washington Nationals had last year (losing the NL East to the Mets), look for Harper to do everything he can to ensure his Nats will be playing postseason baseball, including another run at MVP.
Jason Heyward
Heyward has shown glimpses of absolute brilliance in the past. While he has only hit 20+ HRs once in his career, experts believe he might still develop more power (he's only 26 years old). Now surrounded by talented players like Kris Bryant, Anthony Rizzo, and Kyle Schwarber, Heyward is set to see more RBI opportunities than he ever did with Atlanta or St. Louis. While his power was down last year (13 HRs), he hit a career best .293. Look for both of those numbers to go up this season as he plays for the National League favorites Chicago Cubs.
Joey Votto
Since Votto entered the MLB in 2007, he has played in over 110 games in seven different seasons. During those seven seasons, his lowest batting average was .297, with the highest being .337. Votto has proven to be very effective when he's able to stay healthy throughout the season. Coming off one of his most productive seasons of his career, where he hit .314 with 29 HRs and 80 RBIs (along with a whopping 143 BBs), Votto is healthy and ready to lead a young Cincinnati team.
David Peralta
Peralta is a prime candidate for a breakout season in 2016. Although last year was his first full season in the MLB, Peralta looked like a seasoned vet, batting .312 with 17 HRs and 78 RBIs. While he struggled against lefties last year (.224 against left-handed pitchers), he put in a lot of work this offseason to improve that part of his game. With him most likely batting cleanup behind Paul Goldschmidt in Arizona's lineup, Peralta will have a ton of opportunities this year.
Get these players into your MLB daily fantasy lineups with RotoQL's Lineup Builder today.
Want to learn more about building an winning DFS strategy? Check out our RotoQL University videos with Saahil Sud fka Maxdalury.