FanDuel Weekly Guide June 13-19: Top Stack, Great Bargains, and More
Posted on
June 14, 2016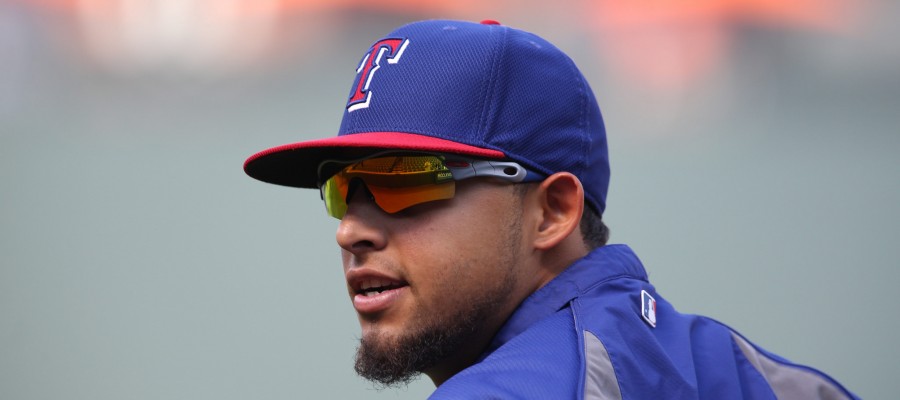 With daily fantasy baseball season finally here, DFS players wanting to use FanDuel and DraftKings MLB lineup optimizer everyday need quality information to get an edge. Knowing which players perform well against a lefty pitcher, or on a home stand, or in a pitcher's park, is critical to making quality daily fantasy decisions.
Here at the RotoQL blog we have made it our mission to prepare our users with a DFS MLB lineup advice for the start of the season and beyond.  
Best MLB Team to Stack and Best Hitting and Pitching Values – June 13-19
With the 2016 MLB season finally here, it's time to start preparing your lineups for Daily Fantasy Baseball. Today we're going to look at the top stack option, along with some great hitting and pitching match ups, and finally the crazy stat of the week.
Best Stacking Option: Texas Rangers
LF Ian Desmond, RF Nomar Mazara, 3B Adrian Beltre
The Rangers have been clicking on all cylinders lately, opening up a multiple-game lead over the Seattle Mariners in the American League West. Led by the heart of their batting order, the Rangers just keep winning. Ian Desmond has looked great since arriving from the Washington Nationals. Through 236 ABs in 2016, Desmond is hitting a career-best .305, with a team-leading 72 hits and 15 doubles. His .305 batting average is nearly .40 points higher than his career average (.266). Not to mention, Desmond also has eight HRs and 38 RBIs. As he has throughout his career, the left fielder has been able to remain healthy this season, and is leading Texas in ABs. Desmond has been all the Rangers could ask for, and more. Even more impressive has been the play of rookie Nomar Mazara. The right fielder is leading the team with a .320 batting average, to go with 10 HRs and 28 RBIs. Watching him hit, it is hard to believe that Mazara is only a 21-year old playing in his first season in Major League Baseball. Although we are not even halfway through the season, Mazara looks like the strong favorite to take home the AL Rookie of the Year award. It helps the rookie that he has the always reliable Adrian Beltre batting behind him in the Texas batting order. Beltre, who turned 37 in April, is hitting a respectable .271. The veteran slugger has 10 HRs and 40 RBIs on the season, as well as 13 doubles and 30 runs scored. Now in his 19th season in the MLB, Beltre is not quite the hitter he was in his prime. However he has already proven thus far this season that he is still dangerous at the plate. And while he did tweak his hamstring last week, it does not look like it will keep Beltre out for more than a couple of days. With the Rangers taking on the last-place Athletics before traveling to St. Louis to face the Cardinals, it looks as if these three Texas hitters are in store for a big week.  Besides the first game of the series against Oakland (with Rich Hill pitching), feel confident starting Desmond, Mazara, and Beltre.
Best Hitting Bargain: RF Jay Bruce, Cincinnati Reds
Hidden behind the dismal start to the season for the Reds has been the stellar play of Jay Bruce. After struggling the last two seasons with his batting average, Bruce looks much improved in 2016. His career average is .249, while his previous season-best is .281. Yet this season, Bruce is hitting .284 through 54 games, including 13 HRs and 41 RBIs. We know the power is always there, as he averages 24.6 HRs a season, but to see Bruce hitting for contact as well is a great sign for both him and the Reds. The 29-year old has also hit five triples already, tying his career-high. Bruce is doing it all at the plate, and if he can keep it up, 2016 could be the strongest performance of his career. With Atlanta and Houston on the schedule this week, look for Bruce to add to his already great numbers.
Best Pitching Bargain: RHP Josh Tomlin, Cleveland Indians
Tomlin has looked good through his first 10 starts of 2016. He has had some hiccups along the way, including surrendering eight runs (four earned) in 3.2 innings against the Rangers last week, but has found a way to rebound nicely after struggling. In his start following the meltdown against Texas, Tomlin pitched 6.1 innings and allowed one earned run on seven hits while striking out four. The 31-year old is not a flashy strikeout pitcher. In fact, he is averaging just over four strikeouts per start in 2016. However Tomlin has been getting the job done, allowing two earned runs or less in six of his starts. This week, the right hander gets to face off against the floundering Kansas City Royals. Expect to see another quality start out of Tomlin.
Crazy Stat of the Week
For the second year in a row, Kelly Johnson was traded from the Braves to the Mets. According to Elias, this is the first time someone has played for the same two teams in the same order in two straight seasons since 1997 & 1998, when Chad Kreuter went from the White Sox to the Angels both seasons.
Also get ready for NFL season with RotoQL's NFL lineup optimizer today.
Want to learn more about building an winning DFS strategy? Check out our RotoQL University videos with Saahil Sud fka Maxdalury.