FanDuel Weekly Guide May 23-29: Top Stack, Great Bargains, and More
Posted on
May 22, 2016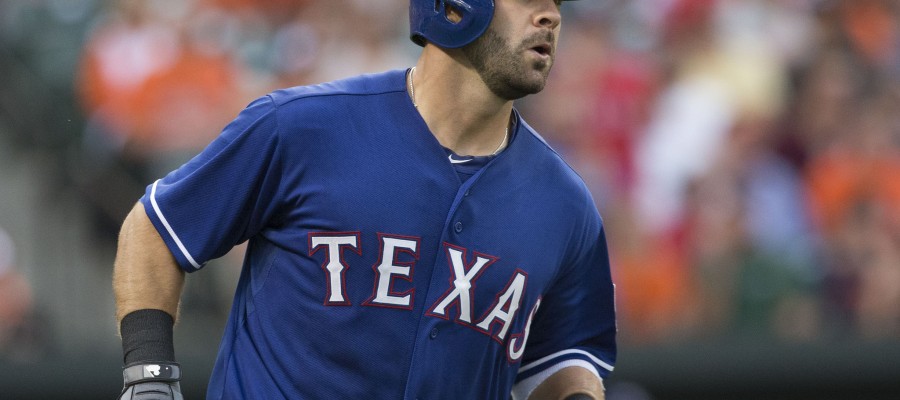 With daily fantasy baseball season finally here, DFS players wanting to use FanDuel and DraftKings MLB lineup optimizer everyday need quality information to get an edge. Knowing which players perform well against a lefty pitcher, or on a home stand, or in a pitcher's park, is critical to making quality daily fantasy decisions.
Here at the RotoQL blog we have made it our mission to prepare our users with a DFS MLB lineup advice for the start of the season and beyond.  
Best MLB Team to Stack and Best Hitting and Pitching Values – May 23-29
With the 2016 MLB season finally here, it's time to start preparing your lineups for Daily Fantasy Baseball. Today we're going to look at the top stack option, along with some great hitting and pitching match ups, and finally the crazy stat of the week.
Best Stacking Option: Texas Rangers
RF Nomar Mazara, DH Adrian Beltre, CF Ian Desmond
While the batting order might look a little different from what we are used to seeing from the Rangers (due to the upcoming suspension of Rougned Odor), these three Rangers hitters create a great stack for this upcoming week. It is hard to believe that Nomar Mazara is just a rookie. The 21-year old has been the most consistent hitter for Texas this season, on a roster filled with veteran hitters. The young right fielder is batting .307, with five HRs and 13 RBIs through the first 33 games of his career. Mazara is the type of player teams want batting in the two-hole. Of his 39 hits so far, 31 of them were singles. He is a great contact hitter that has already proven in the minors that his bat has some serious pop to it as well. Next up in the order is veteran slugger Adrian Beltre. Beltre has been in the league for 18 seasons, yet he's still producing at the plate like he's in his early-20s. The third baseman-turned designated hitter is hitting .271 to go with seven HRs and 27 RBIs. His seven HRs ties Odor for the most on the team, while his 27 RBIs leads the club. Beltre is doing a great job of getting the ball in play as well, as his 13 strikeouts are the lowest of all Rangers' starters. Sooner or later, those balls put in play will find holes, and Beltre's average should climb its way back to his career average (.285). Ian Desmond is next up in the lineup. Desmond had a horrid 2015 campaign, hitting .233 with an on-base percentage of .290. In his first season with the Rangers, Desmond seems to be back on track. The outfielder is batting .275, including six HRs and 25 RBIs (his HRs and RBIs are second on the Rangers). Desmond also has a team-high 30 runs scored, and is second in hits (42) and doubles (10). Desmond has also shown great speed on the base paths, racking up eight stolen bases through the first quarter of the season. Desmond looks to be at home in Arlington, and is a great finishing touch to this Texas stack. The Rangers face off with the disappointing Angels at home before welcoming the Pirates and their struggling starting pitching to Texas. Look for the Texas lineup to have a big week.
Best Hitting Bargain: LF Michael Saunders, Toronto Blue Jays
Michael Saunders is relatively unknown around Major League Baseball. Yet with the way he's been hitting the ball in 2016, that will not be the case for long. Saunders is batting an impressive .311 this season (his career average is .236) to go with six HRs and 13 RBIs. Not only is his average significantly higher than his career average, but he is also hitting for a lot more power in 2016. If you take away his one season of 19 HRs in 2012, his next highest HR total is 12 in 2013. Through 35 games this season, Saunders already has six. He has also racked up 15 walks so far, making him on pace to shatter his previous career high of 54 walks. Saunders gets the pleasure of facing the Yankees in their hitter-friendly ballpark this week, after which he faces the Red Sox at home. While the Red Sox are playing great, Joe Kelly and David Price will both take the mound, and both have struggled in 2016. Saunders is set for another productive week at the plate.
Great Pitching Bargain: RHP Jimmy Nelson, Milwaukee Brewers
While it's tough to have confidence in anyone on Milwaukee, Jimmy Nelson has been one of the few shining stars in 2016. The 26-year old is 4-3 with a 3.07 ERA through his first nine starts. While he is averaging just over five strikeouts per start, Nelson has shown that he has the ability to get that number higher, as he struck out nine batters in his second start of the season against the Astros on April 10th. The right hander has looked very strong in his last two starts, pitching a combined 15.1 innings and surrendering only two earned runs on 10 hits. In fact, Nelson has allowed five hits or fewer in seven of his nine starts this season. Batters are hitting only .221 against the 6-foot-6 pitcher. This week Nelson has two great matchups. First, Milwaukee will travel to Atlanta to face the offensively-challenged Braves, with Nelson taking the mound on Tuesday. Nelson will get his second start of the week at home against the Reds on Sunday. While the matchup against Atlanta is stronger (Atlanta has the lowest run production in the MLB), Nelson is a great start for either game.
Crazy Stat of the Week
The Chicago White Sox have turned two triple plays in 2016. The first one was a 9-3-2-6-2-5 triple play, the first of its kind in MLB history. The second was a simple 5-4-3 triple play.
Get these players into your MLB daily fantasy lineups with RotoQl. today.
Want to learn more about building an winning DFS strategy? Check out our RotoQL University videos with Saahil Sud fka Maxdalury.