FanDuel MLB Strategy: Best Pitchers to Stack Against – NL Central
Posted on
April 21, 2016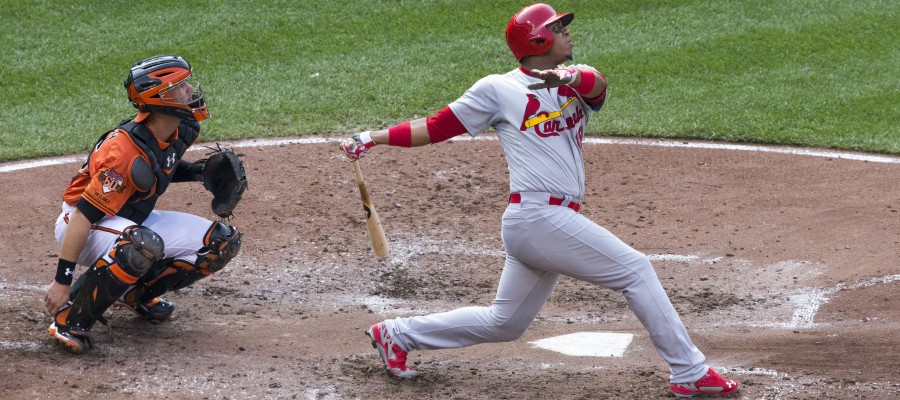 With daily fantasy baseball season inching closer, DFS players wanting to use FanDuel and DraftKings lineup optimizer everyday need quality information to get an edge. Knowing which players perform well against a lefty pitcher, or on a home stand, or in a pitcher's park, is critical to making quality daily fantasy decisions. Here at the RotoQL blog we have made it our mission to prepare our users with a DFS MLB lineup advice for the start of the season and beyond.  
Consider Stacking Against These Pitchers in the NL Central
One of the most popular strategies in FanDuel MLB is to stack lineups that have the potential to go off. Today, we look at the other way to approach stacking – picking the right pitcher to stack against.
Matt Garza, Milwaukee Brewers – The ball flies out of Miller Park. Mat Garza pitches half of his game in Miller Park. Matt Garza gives up a lot of home runs. I could stop right there, but the reasons for stacking against Garza go beyond the park he pitches in. He also has a lot of trouble getting players out. Last year, hitters posted a .294 batting average against Garza, collecting 61 extra-base hits, 23 of which were dingers. Garza shouldn't fare much better this year as the Brewers will look for him to take his lumps and get them through another year in their rebuild.

 Image via Baseball Reference
Alfredo Simon, Cincinnati Reds – The man with the best aka in all of baseball, "Big Pasta" also had the worst ERA (of all qualifying pitchers) in all of baseball in 2015. Simon pitched for the Tigers last year and posted a 5.05 ERA and a 4.77 FIP, good for fifth worst in baseball. He now faces the task of pitching for a bad team in a hitter-friendly ballpark. So expect him to take some serious lumps this season.
Jeff Locke, Pittsburgh Pirates – Unlike the other two guys on this list, Locke doesn't give up THAT many home runs. Like the other two guys on this list, Locke is about as unreliable as a starter can be and he had a very high ERA in 2015. He walks a lot of batters (3.21 per 9 innings last year) and gives up hard hit balls. He's the type of pitcher that makes you wonder how he makes the cut year after year.
Our DFS MLB stacking strategy preview is just one part of our MLB lineup advice coverage for 2016.
Want to learn about building lineups from Saahil Sud fka Maxdalury? Check out ourRotoQL University videos on stacking MLB teams.