Top Righty Shortstops vs. Right Handed Pitching Options
Posted on
May 3, 2016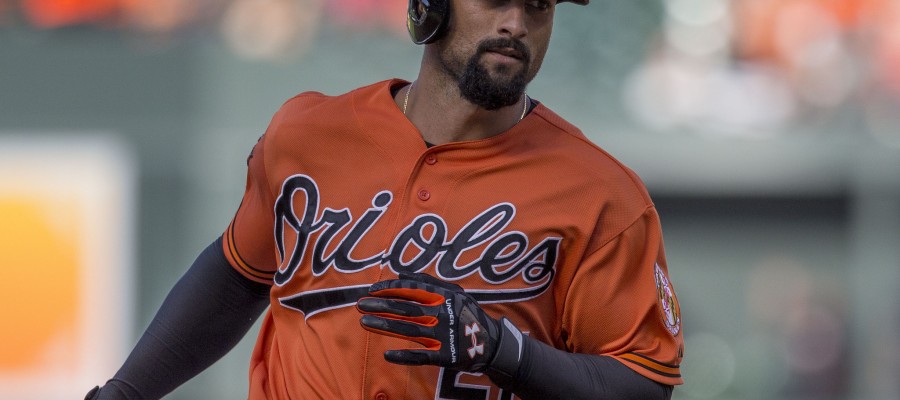 With daily fantasy baseball season inching closer, DFS players wanting to use FanDuel and DraftKings MLB lineup optimizereveryday need quality information to get an edge. Knowing which players perform well against a lefty pitcher, or on a home stand, or in a pitcher's park, is critical to making quality daily fantasy decisions.
Here at the RotoQL blog we have made it our mission to prepare our users with a DFS MLB lineup advice for the start of the season and beyond.  
Consider These Top Righty Shortstops vs. Right Handed Pitching Options
With MLB's Opening Day less than a week away, it's time to start preparing your lineups for Daily Fantasy Baseball. Today we're going to explore some of the top right handed hitting shortstops vs. right handed pitching options.
Xander Bogaerts
Bogaerts had a breakout season in 2015, winning his first Silver Slugger Award after batting .320 with 7 HRs and 81 RBIs. The shortstop was extraordinary against both left handed and right handed pitching, but saw most of his offensive production come against righties. In 456 ABs against right handed pitching, Bogaerts hit .305, including 5 HRs and 69 of his 81 RBIs. The young shortstop led all shortstops in the MLB in total hits with 196, 35 more hits than the second place finisher. Bogaerts looks like he is going to be a star in this league for a long time. Don't be surprised to see the Boston shortstop make his first All-Star appearance in 2016.
Jose Iglesias
After missing all of 2014 due to stress fractures in both shins, Iglesias played in a career high 120 games in 2015 before missing the final month due to a non-displaced small fracture in his right middle finger. Even with the injury, Iglesias put together his best season, making his first All-Star game as a reserve. While the shortstop is not known for his power (2 HRs and 23 RBIs in 2015), he is one of the finest contact hitting shortstops in all of Major League Baseball. Iglesias hit .300 in 416 ABs, and while his average against righties was slightly lower, he still hit a very respectable .284 against right handed pitching. Iglesias is healthy and ready to go this season, batting .358 in 53 Spring Training ABs. Don't be surprised to see his 2015 success carry over into 2016.
Carlos Correa
As for rookie seasons, they can't go much better than Correa's 2015 rookie campaign. The young shortstop (he turns 22 on September 22) hit .279 with 22 HRs and 68 RBIs last season as he beat out Francisco Lindor for American League Rookie of the Year. Correa's overall numbers were very good, but his numbers against right handed pitching were great. In only 263 ABs against righties, Correa hit .281 with 13 HRs and 42 RBIs. The shortstop wasn't promoted to the Astros until June 8th, only appearing in 99 games throughout the 2015 season. With a full season ahead of him, the sky is the limit for the 22-year old shortstop.
Troy Tulowitzki
There's no denying that Tulowitzki is no longer the player he used to be. Even though he made his fifth All-Star appearance in 2015, he only appeared in 128 games in 2015. In fact, the shortstop has not played in over 150 games in a season since 2009. However, even with the threat of him missing time due to various injuries, Tulowitzki is still one of the strongest hitting shortstops in the MLB. The 31-year old hit .280 with 17 HRs and 70 RBIs in 2015, and saw most of his power come against right handed pitching (13 of his 17 HRs and 55 of his 70 RBIs came against righties). If he can limit the amount of missed time due to injuries, Tulowitzki should remain one of the best hitting shortstops in 2016.
Get these players into your MLB daily fantasy lineups with RotoQL's MLB Lineup Optimizer today.
Want to learn more about building an winning DFS strategy? Check out our RotoQL University videos with Saahil Sud fka Maxdalury.