MLB Strategy: Top Righty Catchers vs. Righty Pitchers Options
Posted on
April 28, 2016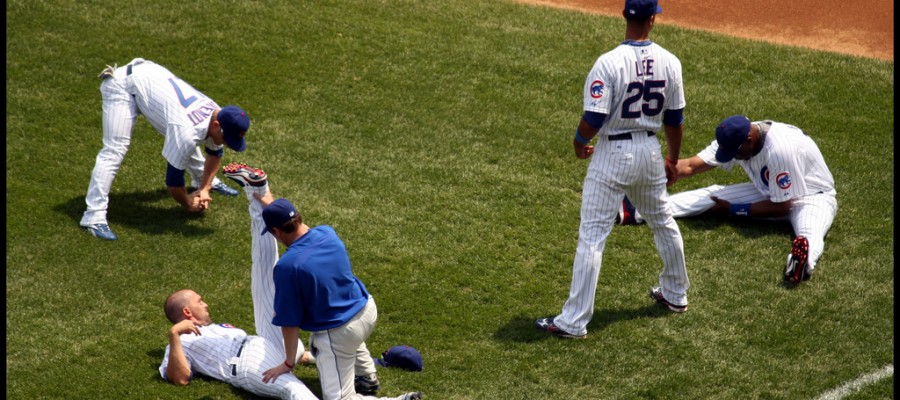 With daily fantasy baseball season inching closer, DFS players wanting to use FanDuel and DraftKings MLB lineup optimizer everyday need quality information to get an edge. Knowing which players perform well against a lefty pitcher, or on a home stand, or in a pitcher's park, is critical to making quality daily fantasy decisions.
Here at the RotoQL blog we have made it our mission to prepare our users with a DFS MLB lineups advice for the start of the season and beyond.  
Consider These Top Righty Catchers vs. Right Handed Pitching Options
With MLB's Opening Day just around the corner, it's time to start preparing your lineups for Daily Fantasy Baseball. Today we're going to explore a few of the top right handed hitting catchers vs. right handed pitching options.
Buster Posey
Posey is the top catcher in Major League Baseball, so it shouldn't come as a surprise to see him first on this list. Posey's numbers against right handed pitching are remarkable, as he bat .319 with 14 of his 19 HRs and 77 of his 95 RBIs against righties. His 2015 success against righties is not an outlier either. In 2014, Posey hit .314 in 379 ABs, with 14 HRs and 57 RBIs, against right handed pitching. Posey will be 29 years old when the 2016 season begins, yet he is playing the same way (if not better) than he did when he was a rookie back in 2010. Don't hesitate to roll with Posey as your catcher, regardless of the pitching matchup.
Salvador Perez
It's hard to imagine the Kansas City Royals winning it all last year without Perez. The 25-year old was a rock behind the plate, and added some much needed pop to the Royals' lineup. Perez's numbers against right handed pitching were especially impressive. In 359 ABs against righties, Perez hit .281 with 17 HRs and 53 RBIs, giving him the second most HRs hit by a right handed catcher vs. right handed pitching in 2015. Perez is still young, and his HR numbers have increased in each season since he broke into the league in 2011. Expect that trend to continue in 2016.
Nick Hundley
Hundley played in over 100 games in 2015 for only the second time in the 32-year old's career. The veteran was able to turn the increase in playing time into his most productive season. Hundley's .303 batting average against right handed pitching was second only to Posey for all right handed catchers. He also added 9 HRs and 35 RBIs against righties. Don't forget, these numbers are only from 277 ABs (Hundley played in only 103 total games in 2015). Figure in the fact that he plays his home games in the hitter-friendly Coors Field and Hundley could be one of the biggest steals this season.
Francisco Cervelli
Given his first opportunity to be a team's starting catcher, Cervelli took full advantage of the increased workload. Cervelli played in 130 games in 2015, beating his previous career high of 93 games in 2010. In those games, Cervelli solidified himself as one of the top right handed hitting catchers vs. righty pitching in all of baseball (he hit .291 with 5 HRs and 36 RBIs in 351 ABs against righties). Cervelli is now 30 years old, yet he finally found his way into the discussion of top 10 all-around catchers in Major League Baseball. Look for Cervelli to build on last season's success in 2016.
Get these players into your MLB daily fantasy lineups with RotoQL's MLB Lineup Optimizer today.
Want to learn more about building an winning DFS strategy? Check out our RotoQL University videos with Saahil Sud fka Maxdalury.