DFS MLB Lineups: Top Righty 3B vs. Right Handed Pitching Options
Posted on
May 4, 2016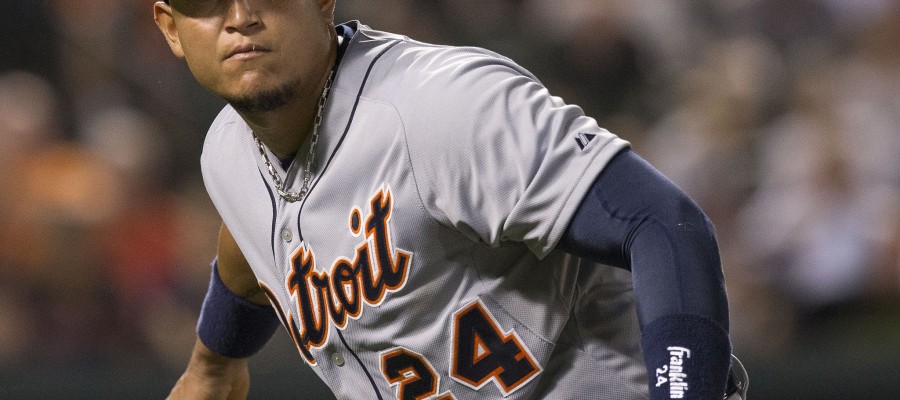 With daily fantasy baseball season inching closer, DFS players wanting to use FanDuel and DraftKings MLB lineup optimizer everyday need quality information to get an edge. Knowing which players perform well against a lefty pitcher, or on a home stand, or in a pitcher's park, is critical to making quality daily fantasy decisions.
Here at the RotoQL blog we have made it our mission to prepare our users with a DFS MLB lineups advice for the start of the season and beyond.  
Consider These Top Righty Third Basemen vs. Right Handed Pitching Options
With the 2016 MLB season finally here, it's time to start preparing your lineups for Daily Fantasy Baseball. Today we're going to explore some of the top right handed hitting third basemen vs. right handed pitching options.
Josh Donaldson
Donaldson was nothing short of amazing in 2015. The list of his awards and highlights from last season include AL MVP, AL Hank Aaron Award, Silver Slugger Award, AL All-Star, AL RBI leader, and AL runs scored leader. It shouldn't come as a surprise then that Donaldson completely dominated right handed pitching. In 503 ABs against righties, the third baseman hit .296 with 32 HRs and 98 RBIs. He also led all right handed hitting third basemen with 149 hits off of righty pitchers. The Toronto Blue Jays have high hopes entering the 2016 season, and are counting on their MVP third baseman to have another strong year in order to propel them to the World Series.
Manny Machado
After a disappointing 2014, Machado bounced back nicely and had himself a very successful season in 2015. The young third baseman made his second All-Star appearance, while also winning his second Gold Glove Award. Machado struggled against lefties, but finished the year with strong numbers against right handed pitching. In 474 ABs against righties, the 23-year old hit .295, including 28 HRs and 72 RBIs. Machado has already proven that he is one of the game's most promising young hitters. 2016 could be the year that he puts himself in the category of the game's most elite players.
Nolen Arenado
After a solid first two years in the MLB, Arenado made a name for himself in 2015. In his third year in Major League Baseball, Arenado tied for the NL lead in HRs, led the NL in RBIs, made his first All-Star appearance, won his first Silver Slugger Award, and won his third straight Gold Glove Award. Against right handed pitching, Arenado was unstoppable. In 481 ABs against righties, Arenado hit 37 HRs and 104 RBIs while batting .293. Arenado wants to prove in 2016 that he belongs in the same category as the Mike Trouts and Bryce Harpers of the league. He isn't there yet, but another one or two strong seasons and it will be difficult not to put him label him as one of the league's best players. Don't forget that Arenado gets to play 81 games in hitter-friendly Coors Field.
Kris Bryant
Bryant had just about the best possible rookie season one can have. In his first year in the league, Bryant made his first All-Star appearance, while also winning NL Rookie of the Year. Overall the rookie batted .275 and hit 26 HRs and 99 RBIs, great numbers for any player in baseball, let alone a rookie. His splits against righties were even more impressive. In 433 ABs against right handed pitching, Bryant had a .284 batting average, while hitting 20 HRs and 74 RBIs. With a full season now under his belt, Bryant is looking to improve on his rookie campaign. With all of the talent surrounding him in the Chicago lineup, Bryant will get plenty of scoring opportunities. Look for the 24-year old to once again be named an All-Star, while solidifying himself as one of the NL's best young hitters.
Get these players into your MLB daily fantasy lineups with RotoQL's MLB Lineup Optimizer today.
Want to learn more about building an winning DFS strategy? Check out our RotoQL University videos with Saahil Sud fka Maxdalury.