Top Lefty Shortstops vs. Left Handed Pitching Options
Posted on
May 2, 2016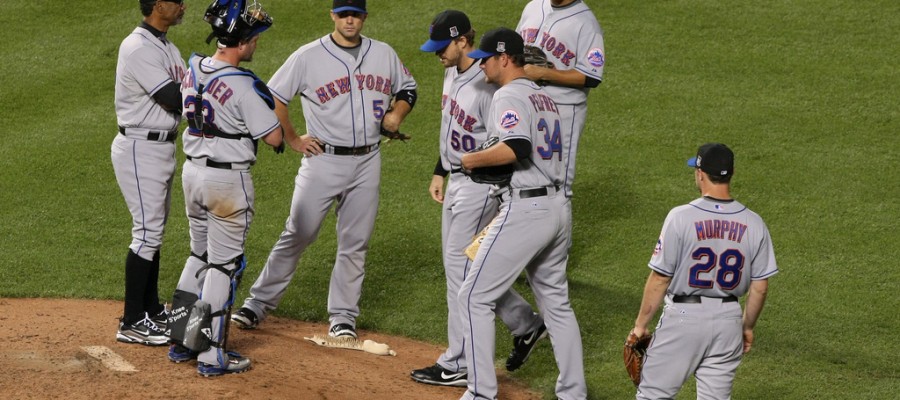 With daily fantasy baseball season inching closer, DFS players wanting to use FanDuel and DraftKings MLB lineup optimizer everyday need quality information to get an edge. Knowing which players perform well against a lefty pitcher, or on a home stand, or in a pitcher's park, is critical to making quality daily fantasy decisions.
Here at the RotoQL blog we have made it our mission to prepare our users with a DFS MLB lineup advice for the start of the season and beyond.  
Consider These Top Lefty SS vs. Left Handed Pitching Options
With MLB's Opening Day less than a week away, it's time to start preparing your lineups for Daily Fantasy Baseball. Today we're going to explore some of the top left handed hitting shortstops vs. left handed pitching options.
Corey Seager
Seager only appeared in 27 games in 2015. Yet the 21-year old hit .337 in 98 ABs with 4 HRs and 17 RBIs. In 40 ABs against left handed pitching, Seager hit an impressive .325, including 2 HRs and 9 RBIs. While this is a very small sample size to work with, Seager showed a ton of potential in his short stint in the majors last season. In fact, he set a Dodgers record by reaching base safely in his first 16 major league starts, beating the old record set by Bill Russell. Seager is widely considered to be the number one prospect in all of Major League Baseball heading into the 2016 season. Although he is still incredibly young, do not hesitate to insert Seager into your lineups.
Brandon Crawford
Crawford had a superb season in 2015, making his first All-Star appearance, winning his first Gold Glove Award, and also winning his first Silver Slugger Award. While the shortstop did most of his damage against right handed pitching, Crawford still found some success against lefties as well. The 29-year old led all lefty shortstops with 4 HRs, 25 RBIs, 37 hits, and 10 doubles against left handed pitching. The 2015 season was a very big step up for Crawford, as he finished the season with by far the most productive numbers of his career. The shortstop has looked good throughout Spring Training, hitting .333 in 48 ABs. Crawford is a consistent home run threat, and even though he doesn't hit for average, deserves a spot in daily fantasy lineups.
Didi Gregorius
There aren't too many solid left handed hitting shortstop options currently in Major League Baseball. While Gregorius made this list because of that, it doesn't change the fact that he is a good, young hitter that has shown signs of improvement after each season. Gregorius finished 2015 with a .265 batting average, hitting 9 HRs and 56 RBIs. The shortstop only had 146 ABs against left handed pitching, and hit 1 HRs and 24 RBIs in his first season with the Yankees. He also was second (behind only Crawford) in hits against southpaws for lefty shortstops. His 2015 stats certainly don't jump off the page, but Gregorius showed significant signs of improvement from 2014 to 2015. Don't be surprised to see another similar improvement in 2016.
Get these players into your MLB daily fantasy lineups with RotoQL's MLB Lineup Optimizer today.
Want to learn more about building an winning DFS strategy? Check out our RotoQL University videos with Saahil Sud fka Maxdalury.