DFS MLB Lineups: Top Lefty OFs vs. Left Handed Pitching Options
Posted on
May 5, 2016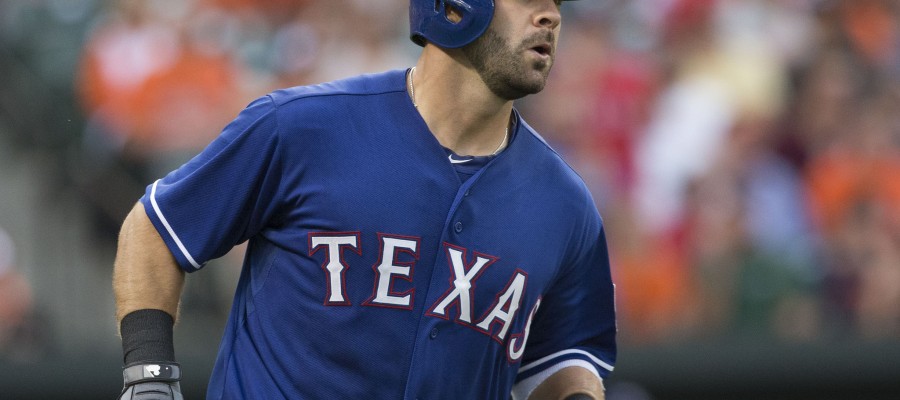 With daily fantasy baseball season inching closer, DFS players wanting to use FanDuel and DraftKings MLB lineup optimizer everyday need quality information to get an edge. Knowing which players perform well against a lefty pitcher, or on a home stand, or in a pitcher's park, is critical to making quality daily fantasy decisions.
Here at the RotoQL blog we have made it our mission to prepare our users with a DFS MLB lineups advice for the start of the season and beyond.  
Consider These Top Lefty Outfielders vs. Left Handed Pitching Options
With the 2016 MLB season finally here, it's time to start preparing your lineups for Daily Fantasy Baseball. Today we're going to explore some of the top left handed hitting outfielders vs. left handed pitching options.
Bryce Harper
Of course the reigning NL MVP is the first lefty outfielder on this list. Harper was simply outstanding in 2015, hitting .330 to go with 42 HR and 99 RBIs. He made his third All-Star appearance, won his first Silver Slugger Award and first NL Hank Aaron Award, and was also the NL home run co-leader. While he only had 154 of his 521 ABs come against left handed pitching, Harper took full advantage of those at bats. The 23-year old hit .318, 7 HRs, and 25 RBIs against southpaws. He also led all lefty outfielders with 32 BBs against left handed pitching. Harper is still extremely young, and the outfielder has a ton left in the tank. Expect the Nationals' star to put up MVP numbers once again in 2016.
Alex Gordon
Gordon's numbers have dropped a little over the last few seasons. While his average is no longer in the .300 area, his power numbers are still there (his 13 HRs in 2015 were largely due to him only playing in 104 games). Gordon averaged 19 HRs a season from 2011-2014, and hasn't shown any signs of slowing down. After an injury-filled 2015, Gordon is even motivated to go out there and regain the success he found earlier in his career. With the talented Kansas City lineup around him, Gordon is in a great position to accomplish that goal. With Kendry Morales batting in front of him and Salvador Perez behind him, the outfielder will have a lot of opportunities to drive runs in, along with scoring runs himself. Look for a big bounce-back season from Gordon in 2016.
Michael Brantley
Over the last two seasons, Brantley has been quite impressive. While his first few years in the MLB were not great, Brantley stepped it up in 2014 when he hit .327 with 20 HRs and 97 RBIs, which earned him his first All-Star appearance along with his first Silver Slugger Award. He followed that up with another great season in 2015, hitting .310 with 15 HRs and 84 RBIs. Brantley has proven the last two years that he is a dangerous hitter, and his numbers against left handed pitching in 2015 support that notion. In 214 ABs against lefties, the outfielder hit .294 to go with 5 HRs and 35 RBIs (the 35 RBIs led all lefty outfielders against lefty pitching). While he will begin 2016 on the 15-day DL, Brantley has shown that he has the talent to be one of the strongest lefty hitting outfielders in baseball this season.
Jason Heyward
Heyward had the highest batting average of his career in 2015, finishing the season with .293 batting average. While his power numbers were slightly lower than expected (only 13 HRs), don't expect that to carry over to 2016. Heyward put up a decent .272 batting average against left handed pitching in 2015, 5 points higher than his career batting average. Even though he only had 2 HRs against southpaws, he did hit 20 of his 60 RBIs against lefties (while only having 162 of his 547 total ABs come against left handed pitching). Over the offseason, Heyward joined a very talented Chicago Cubs team. The 26-year old is batting second in the Cubs lineup, with guys like Kris Bryant, Anthony Rizzo, and Ben Zobrist behind him. Pitchers will have no choice but to give Heyward pitches to hit. Expect a big year out of Heyward in 2016.
Get these players into your MLB daily fantasy lineups with RotoQL's MLB Lineup Optimizer today.
Want to learn more about building an winning DFS strategy? Check out our RotoQL University videos with Saahil Sud fka Maxdalury.