MLB Strategy: Top Lefty 2B vs. Lefty Pitching Options
Posted on
April 29, 2016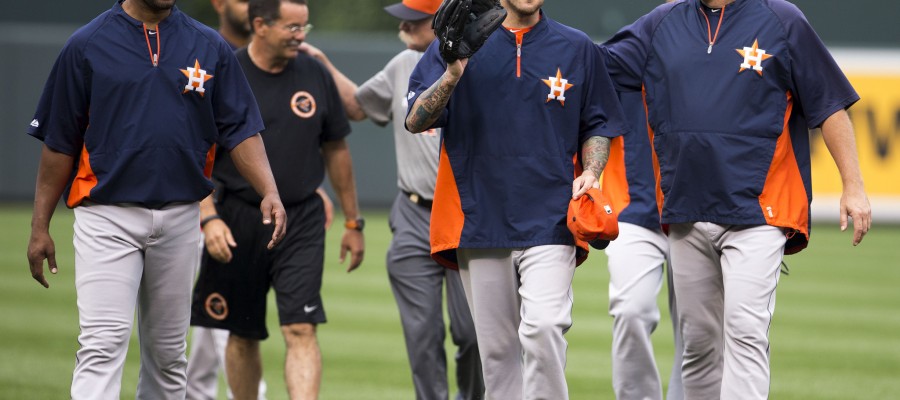 With daily fantasy baseball season inching closer, DFS players wanting to use FanDuel and DraftKings MLB lineup optimizer everyday need quality information to get an edge. Knowing which players perform well against a lefty pitcher, or on a home stand, or in a pitcher's park, is critical to making quality daily fantasy decisions.
Here at the RotoQL blog we have made it our mission to prepare our users with a DFS MLB lineup advice for the start of the season and beyond.  
Consider These Top Lefty Second Basemen vs. Left Handed Pitching Options
With MLB's Opening Day less than a week away, it's time to start preparing your lineups for Daily Fantasy Baseball. Today we're going to explore some of the top left handed hitting second basemen vs. left handed pitching options.
Dee Gordon
Gordon had by far the best season of his career in 2015. The second basemen made his second straight All-Star appearance, while also winning a Gold Glove Award and Silver Slugger award. Even more impressive was the fact that Gordon won the NL Batting Title, finishing the season with a .333 batting average, and was MLB's stolen base leader for the second straight year with 58 stolen bases. Gordon's numbers against left handed pitching were out of this world, as he hit .350 in 160 ABs with 2 HRs and 15 RBIs (he hit 2 HRs and 31 RBIs in 455 ABs against righties). Gordon is Major League Baseball's top second baseman against lefties, and should be used in daily fantasy lineups accordingly.
Robinson Cano
While his numbers in 2015 weren't as great as we are used to seeing from Cano, the main reason for that was his horrid first half (.251 average with only 6 HRs). In the second half of 2015, Cano hit .331, raising his season average to .287 and finishing with 21 HRs. Cano has seen his overall home run numbers dip a little since joining the Mariners, but he is still the best power hitting lefty second baseman in baseball, and it's not even close. In 226 ABs against left handed pitching, Cano slugged 9 HRs to go with 31 RBIs, both league-highs for left handed second basemen (he also led lefty second basemen in hits). For those worried about Cano's power numbers, he has 7 HRs during spring training. Look for Cano to return to his All-Star form in 2016.
Rougned Odor
2015 was only Odor's second season in the league, and the young second baseman has already showed great signs of improvement. In only 426 ABs, Odor hit 16 HRs and 61 RBIs to go with a .261 batting average, all of which were higher than his rookie season's numbers. Don't forget that he just turned 22 in February. Odor's numbers were better against left handed pitching than against righties, finishing with 5 HRs and 25 RBIs in only 154 ABs against southpaws. Odor has the potential to be one of Major League Baseball's rising stars, and so far during spring training (.417 BA, 4 HRs, 11 RBIs in 36 ABs), signs have pointed towards that happening sooner rather than later. Odor will become a household name in 2016, and deserves a spot in your lineup.
Get these players into your MLB daily fantasy lineups with RotoQL's MLB Lineup Optimizer today.
Want to learn more about building an winning DFS strategy? Check out our RotoQL University videos with Saahil Sud fka Maxdalury.