DFS MLB Strategy: Top Lefty 1B vs. Lefty Pitching Options
Posted on
April 29, 2016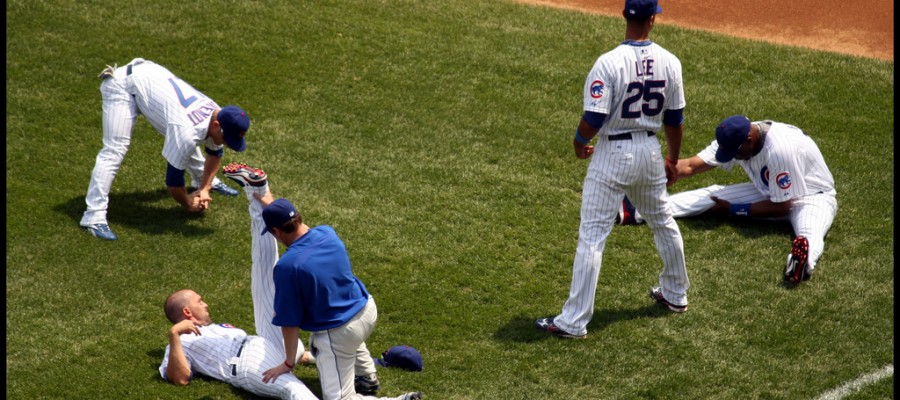 With daily fantasy baseball season inching closer, DFS players wanting to use FanDuel and DraftKings MLB lineup optimizer everyday need quality information to get an edge. Knowing which players perform well against a lefty pitcher, or on a home stand, or in a pitcher's park, is critical to making quality daily fantasy decisions.
Here at the RotoQL blog we have made it our mission to prepare our users with a DFS MLB lineup advice for the start of the season and beyond.  
Consider These Top Lefty First Basemen vs. Left Handed Pitching Options
With MLB's Opening Day just around the corner, it's time to start preparing your lineups for Daily Fantasy Baseball. Today we're going to explore a few of the top left handed hitting first basemen vs. left handed pitching options.
Joey Votto
After an injury-filled 2014, Votto bounced back in 2015 in a big way. The first baseman was dominant against both left and right handed pitching. He put up an amazing .331 average against lefties, with 7 HRs and 28 RBIs in only 166 ABs. Overall Votto hit 29 HRs and 80 RBIs, and looked unstoppable at the plate. While he is 32 years old, Votto's numbers in 2015 were a lot closer to his career averages than his 2014 numbers were. The veteran first baseman has shown no signs of slowing down, and should be in for a big year in 2016. Don't think twice about starting Votto, no matter the pitching matchup.
Adrian Gonzalez
Gonzales has been one of the biggest power hitting first basemen in the league for almost a decade. While his 2015 average was slightly lower than we're used to seeing from the veteran, Gonzalez has shown that he is still a legitimate power threat. Last season, the Dodger hit .275 with 28 HRs and 90 RBIs. However it's his numbers against left handed pitching that's impressive. Against southpaws, Gonzalez hit .296 and belted 4 HRs to go with 25 RBIs. While his power numbers against lefties were a little bit lower than normal, his average was near .300. Even at the age of 33, Gonzalez is still one of the best first basemen in baseball.
Anthony Rizzo
Rizzo has already solidified himself as one of the best, young first basemen in Major League Baseball. In 2015, the first baseman hit .278, and had 31 HRs and 101 RBIs, breaking the 100-RBI mark for the first time in his career. Against lefties, Rizzo's average rose to an impressive .294. He also hit 6 HRs and 25 RBIs against left handed pitching. The 2016 Cubs team has the most talented starting lineup of any Cubs team that Rizzo has been a part of, meaning Rizzo will have even more opportunities to drive runs in this season. Don't be surprised if Rizzo ends 2016 in the NL MVP discussions.
Lucas Duda
Of everyone on this list, Duda is the biggest question mark. He hit only .244 overall in 2015. While the first baseman still hit for power, smacking 27 HRs and 73 RBIs, his batting average is a big concern. However, his overall numbers are deceiving. Against left handed pitching, Duda's average skyrocketed to a respectable .285, including 7 HRs and 21 RBIs in only 123 ABs. Throughout his career, Duda has struggled against lefties. Yet in 2015, with the help of Mets' hitting coach Kevin Long, the first baseman seemed to figure out how to hit off southpaws. With the protection he has in the Mets lineup this year, Duda is a prime candidate for a breakout season.
Get these players into your MLB daily fantasy lineups with RotoQL's MLB Lineup Optimizer today.
Want to learn more about building an winning DFS strategy? Check out our RotoQL University videos with Saahil Sud fka Maxdalury.