DFS MLB 1st Quarter Breakdown: Righty vs Righty and Lefty vs Lefty 2B
Posted on
June 14, 2016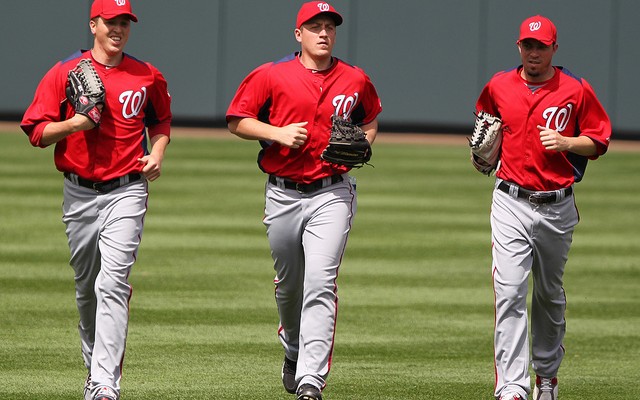 With daily fantasy baseball season finally here, DFS players wanting to use FanDuel and DraftKings MLB lineup optimizer everyday need quality information to get an edge. Knowing which players perform well against a lefty pitcher, or on a home stand, or in a pitcher's park, is critical to making quality daily fantasy decisions.
Here at the RotoQL blog we have made it our mission to prepare our users with a DFS MLB lineup advice for the start of the season and beyond.  
Consider These Second Basemen When Setting Your Lineups
With a quarter of the MLB season behind us, it's time to break down the best situational hitters for each position. Today we're going to explore the top right handed second basemen vs. right handed pitching and left handed second basemen vs. left handed pitching for the 2016 season.
Right Handed 2B vs. Right Handed Pitching
Jose Altuve, Houston Astros
Altuve has already established himself as the best, young second baseman in baseball. The 26-year old is having himself a fantastic season, batting .337 overall with 10 HRs and 37 RBIs. However most of the damage he's done has been against right handed pitching. In 194 ABs against righties, Altuve is hitting .330, with eight of his 10 HRs and 32 of his 37 RBIs. He also leads all second basemen with 16 doubles, and is well in the lead among second basemen in stolen bases (Altuve has 17, the next highest is Josh Harrison with 9). Altuve is on his way to his fourth All-Star appearance (third in a row) and his third straight Silver Slugger Award.
Dustin Pedroia, Boston Red Sox
While Altuve is the top right handed second baseman, Pedroia is not far behind. The former-MVP is dominating righty pitching, hitting an impressive .320 in 206 ABs. The 32-year old has done a good job of getting on base this season, racking up 18 BBs to go with his great batting average.  Pedroia has also hit all seven of his HRs, and 25 of his 26 RBIs, against right handers. His 66 hits against right handed pitching leads all second basemen, while his 15 doubles are only one behind Altuve. Pedroia is a big reason the Red Sox are sitting in first place in the American League East, and they'll need him to continue hitting if they want to end up as AL East Champions.
Ian Kinsler, Detroit Tigers
Through 56 games, Kinsler is off to the strongest start of his career. A career .277 hitter, the 33-year old is batting .315 to start the season, with 11 HRs and 35 RBIs. While his numbers against right handed pitching are weaker than his numbers against lefties, Kinsler is still hitting a respectable .283 against righties. He is tied with Altuve for most HRs by a right handed second baseman against righty pitching, and leads them in runs scored (36). Kinsler is on his way to his fifth All-Star appearance, and if he can keep up this level of offensive production, he will shatter most (if not all) of his previous career-highs.
Left Handed 2B vs. Left Handed Pitching
Daniel Murphy, Washington Nationals
Murphy has been nothing short of unbelievable in 2016. After being spurned by the Mets and signing with their division rivals, the Nationals, in the offseason, the second baseman is putting together an absolutely remarkable season. Through 59 games (and 222 ABs), Murphy is leading all of Major League Baseball with a .374 batting average (.34 higher than any other player), and has hit 11 HRs and 39 RBIs. Against left handed pitching, Murphy is hitting an impressive .328 with eight RBIs, four doubles, and two triples. It does not matter what pitcher he's facing, as he is dominating every one, right handed or left handed. So far in 2016, Murphy is hands down the top second baseman in baseball.
Rougned Odor, Texas Rangers
While Odor is now most known for his infamous right hook to Jose Bautista's face, he's putting together a very solid season. His overall batting average rests at .265, but his average against left handed pitching is .295. Odor has almost half as many hits against lefties in 61 ABs as he does against righties in 156 ABs. At only 22 years old, it's hard to believe that Odor is already in his third year in Major League Baseball. With the talent surrounding him in the Texas lineup, Odor will have plenty of opportunities to drive in runs this season, and should continue being one of the top left handed hitting second basemen in baseball.
Get these players into your MLB daily fantasy lineups with RotoQL today.
Want to learn more about building an winning DFS strategy? Check out our RotoQL University videos with Saahil Sud fka Maxdalury.