DFS MLB 1st Half Breakdown: Righty vs. Righty & Lefty vs. Lefty 1B
Posted on
July 26, 2016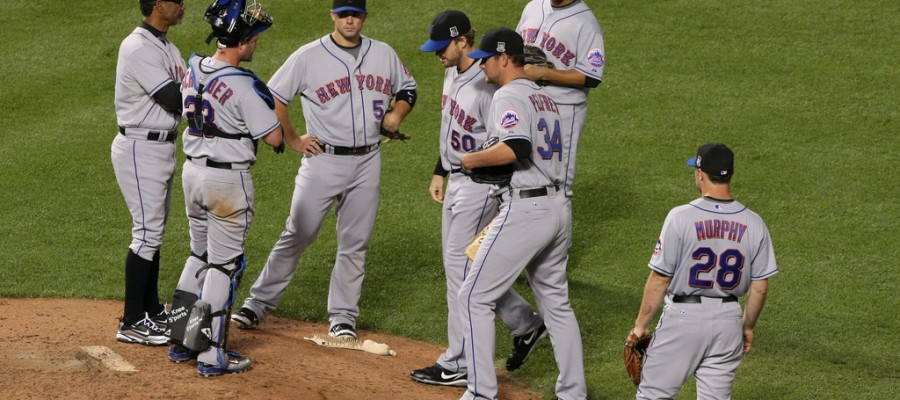 With daily fantasy baseball season finally here, DFS players wanting to use FanDuel and DraftKings MLB lineup optimizer everyday need quality information to get an edge. Knowing which players perform well against a lefty pitcher, or on a home stand, or in a pitcher's park, is critical to making quality daily fantasy decisions.
Here at the RotoQL blog we have made it our mission to prepare our users with a DFS MLB lineup advice for the start of the season and beyond.  
Consider These First Basemen When Setting Your Daily Fantasy Baseball Lineups
With half of the MLB season behind us, it's time to break down the best situational hitters for each position. Today we're going to explore the top right handed catchers vs. right handed pitching and left handed outfielders vs. left handed pitching for the 2016 season.
Right Handed 1B vs. Right Handed Pitching
Miguel Cabrera, Detroit Tigers
Cabrera has been one of the most dominating hitters in all of Major League Baseball for the last decade. His overall numbers this season are slightly lower than we are used to seeing out of the 33-year old slugger, yet he still finds himself at the top of the list for best right handed hitting first basemen. This is because of his statistics against right handed pitching, which are off the charts. In 255 ABs against righties, Cabrera leads all right handed first basemen with a .322 batting average, over .20 points higher than the next closest hitter. Cabrera's 16 HRs tie him with Chris Carter for tops among righty first basemen, while his 45 RBIs trail only Mike Napoli's 47. In essentially every offensive statistic, Cabrera lands in at least the top 5 among 1B.   That's why it is no surprise the slugger made his 11th All-Star Game this season. Cabrera has been, and will continue to be, one of the most reliable hitters in all of baseball, let alone the top right handed hitting first baseman.
Mark Reynolds, Colorado Rockies
Reynolds fits the description of a "journeyman" perfectly. After spending the first four seasons of his career in Arizona, Reynolds has played for six different teams over the last six seasons. While his power is no where near where it used to be (he hit a career-high 44 HRs in 2009), the 32-year old is currently sporting what would be the highest batting average of his career at .283. Keep in mind that Reynolds is a career .233 hitter. His career-averages make what he's doing against right handed pitching even more eye-opening. Through 193 ABs against righty pitching, Reynolds is batting .295 with eight of his nine HRs and 30 of his 38 RBIs, along with 16 doubles. After bouncing around so much the past few years, the veteran first baseman seems to have found a home at hitter-friendly Coors Field. Reynolds is seeing the ball better than ever in 2016, and unless we see a big drop in his average soon, you should not hesitate to add him to your lineup.
Jose Abreu, Chicago White Sox
Abreu put up one of the strongest rookie seasons ever back in 2014 when he hit .317, including 36 HRs and 107 RBIs. After a first season like that, it's hard to live up to expectations. However Abreu has been holding his own over the last season and a half. The Cuban native's stats dipped a little in 2015, but the first baseman still put up very respectable numbers. While he's struggling a bit overall this season, Abreu's stats against right handed pitching are still solid. Abreu has had 281 ABs against righties in 2016, and is batting .281 in those at bats to go with 9 HRs, 45 RBIs, and 17 doubles. They may not match his rookie season numbers, but his stats against righties are near the top of the leaderboard for first basemen. In his first two seasons, Abreu hit 53 HRs against right handed pitching, so it is fair to expect an increase in his HR power in the second half of the season.
Wil Myers, San Diego Padres
After all the hype surrounding him as he rose through the minors, many considered the first three seasons of Wil Myers' career to be an overall bust. Well whoever was saying that before the season is certainly not saying it now. Myers came out on fire in 2016 and had a very impressive first half of the season, hitting .286 with a career-high 19 HRs, 60 RBIs, and 61 runs scored. Yes, through only half a season Myers has already set new career-highs in home runs, RBIs, and runs, and is incredibly close to doing the same in hits and doubles as well. Myers made his first All-Star Game this year, and has finally started to look like the player that won the AL Rookie of the Year in 2013. In his first 248 ABs against righties this season, Myers has smacked 13 HRs and 41 RBIs, along with 16 doubles, to go with his .278 average. The 25-year old has been much more productive this season, and looks like he continues to improve after each and every game.
Left Handed 1B vs. Left Handed Pitching
Freddie Freeman, Atlanta Braves
Playing on the worst team in baseball, Freddie Freeman has been one of the only bright spots during an otherwise dark and dismal season for the Braves. In his sixth full season with Atlanta, Freeman is batting .286, including 16 HRs, 21 doubles, and 34 RBIs. He's been the only consistent source of offense on the Braves all season. And while there aren't many left handed first basemen with decent stats against lefty pitching, Freeman has been by far and away the best. The 26-year old has had 124 ABs against southpaws and is batting .331 with five HRs and 13 RBIs. To put it into perspective, the next best batting average among lefty first basemen with 100 ABs against lefty pitching is .284… Don't forget about Freeman just because his team isn't good. Even though other first basemen prosper from having talent around them in the lineup, Freeman has managed to put up great numbers in Atlanta by himself. With a lefty on the mound, Freeman is a great option for your lineup.
Brandon Belt, San Francisco Giants
Belt made his first All-Star appearance in San Diego last week, and boy did he deserve it. Belt currently holds a batting average of .302 to go with his 10 HRs, 27 doubles and 47 RBIs. In case those numbers did not impress you right away, his .302 average and 27 doubles are both tops in Major League Baseball among first basemen, righty or lefty. Belt is having a career-year, and his plate discipline could be the biggest reason. Entering 2016, Belt's career-high walks in a season was 56. Halfway through this season, he already has 54. His patience at the plate has been simply remarkable, and it is definitely helping the rest of his game. Belt is also doing well against left handed pitching, hitting .284 with four HRs and 23 RBIs in only 109 ABs. Belt is also the leader among first basemen in triples, with all five of them coming against lefties. He may not be as "sexy" of a pick as someone like Cabrera or Myers, but Belt is certainly one of the best, if not the best, contact hitters among all first basemen.
Get these players into your MLB daily fantasy lineups with RotoQL today.
Want to learn more about building an winning DFS strategy? Check out our RotoQL University videos with Saahil Sud fka Maxdalury.