FanDuel Strategy: Best MLB Stacks – NL West
Posted on
April 13, 2016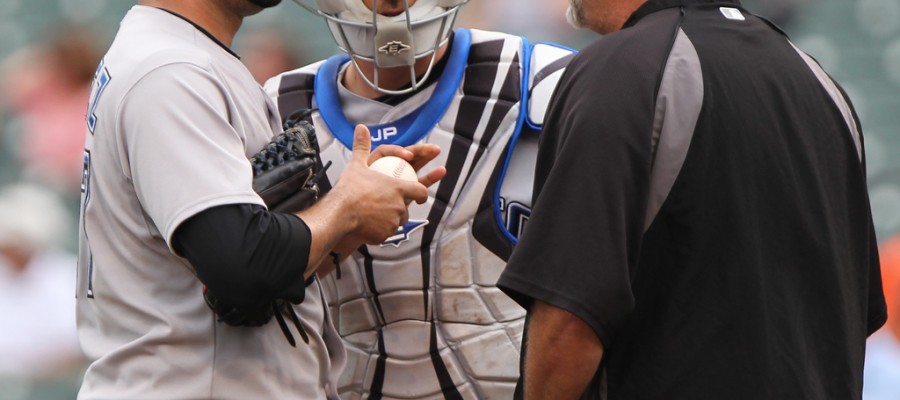 With daily fantasy baseball season inching closer, DFS players wanting to use FanDuel and DraftKings lineup optimizer everyday need quality information to get an edge. Knowing which players perform well against a lefty pitcher, or on a home stand, or in a pitcher's park, is critical to making quality daily fantasy decisions. Here at the RotoQL blog we have made it our mission to prepare our users with a DFS MLB lineup advice for the start of the season and beyond.  
Consider Stacking these 4 Hitters on the Colorado Rockies in 2016
The Colorado Rockies play 81 games at Coors Field. That's a very good thing for their hitters and DFS players who draft their hitters. Stacking Rockies is already a time-honored tradition in DFS, so why stop now?
Charlie Blackmon, OF – "Chuck Nasty" may not look like a lead-off hitter, but in Colorado they do things a bit differently. A good hitter with decent power, Blackmon notched 17 home runs last season and only seven of them came at home. Although Blackmon's overall numbers are better when he's playing a mile high, his splits show he's a good option to start at any park.

image via Baseball Reference
DJ LeMahieu, 2B – Of all the hitters on this list, LeMahieu is the one that doesn't quite fit the Coors Field mold. LeMahieu is a hit-compiler, specializing in singles and setting the table for the two big bats that hit behind him. The 27-year-old has seen his hit totals increase in each of the past three seasons and is a threat to reach 200 hits in 2016.
Carlos Gonzalez, OF – Last season Gonzalez set a career high by clobbering 40 home runs. The 30-year-old's career numbers show that he is the type of player that can hit 20+ doubles to go along with 25+ home runs on a consistent basis.

image via Baseball Reference
The talented outfielder has long been one of the game's best hitters and with a clean bill of health and one of the game's best hitters slated behind him, there is no reason to doubt that CarGo won't be able to come close to his 2015 numbers again.
Nolan Arenado, 3B  – Arenado's breakout year saw him jump from 18 home runs in 2014 to 42 the following season. Not only is Arenado a contender to wear the home run crown in 2016, he also is a threat to hit .300.
Get these players into your MLB daily fantasy lineups with RotoQL's MLB Lineup Builder today.