FanDuel Strategy: Best MLB Stacks – NL Central
Posted on
March 22, 2016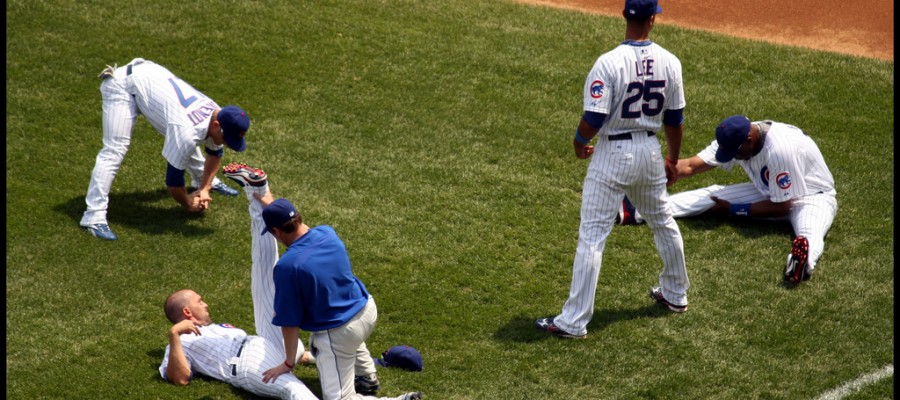 With daily fantasy baseball season inching closer, DFS players wanting to use FanDuel and DraftKings lineup optimizer everyday need quality information to get an edge. Knowing which players perform well against a lefty pitcher, or on a home stand, or in a pitcher's park, is critical to making quality daily fantasy decisions. Here at the RotoQL blog we have made it our mission to prepare our users with a DFS MLB lineup advice for the start of the season and beyond.  
Consider Stacking these 4 Hitters on the Chicago Cubs in 2016
The Chicago Cubs are the odds on favorite to win the 2016 World Series. The North Siders boast one of the league's filthiest lineups and thus are our pick for the most stackable squad in the NL Central.
Anthony Rizzo, 1B – Over the past two seasons Rizzo has hit 63 home runs, 66 doubles, and collected 179 RBIs. Considering that he never really was protected in the lineup until Kris Bryant and Kyle Schwarber came along, those are very impressive numbers. As Bryant and Schwarber continue to rake, so will Rizzo and his improved plate discipline means that the best is probably yet to come from the 26-year-old.
Kris Bryant, 3B – Cubs fans and DFS players couldn't have really asked for more out of Bryant in his rookie season. But more importantly, Bryant didn't really slow down much at all in the second half of the season. When you look at his numbers from the first half of his season and compare them to the second, you see that Bryant remained consistent and that gives us reason to believe he's going to be putting up big numbers on a regular basis for his DFS owners.
Kyle Schwarber, OF/C – Last season only two ball parks score higher on ESPN's Home Run Ballpark Factors than did Wrigley Field. That bodes well for a power hitter like Schwarber. "Warbird" averaged a home run every 17 times he stepped to the plate and he's only 23-years-old. It would be easy to say pitchers could adjust to him in his second season, but with the ridiculous protection that the Cubs lineup provides, Schwarber should enjoy another big year in 2016.
Ben Zobrist, 2B, OF – There's so much to like about Zobrist's game from a DFS standpoint. He can be slotted in a few different positions and he can score in a variety of ways. Zobrist has decent pop – it isn't unfair to expect 15-20 home runs from him in a season, but it is his work as a consistent doubles hitter that makes him one of the best value plays night in and night out.
Get these players into your MLB daily fantasy lineups with RotoQL's Lineup Builder today.
Want to learn more about building an winning DFS strategy? Check out our RotoQL University videos with Saahil Sud fka Maxdalury.